I Learnt New Skills Volunteering With National Trust: A Case Study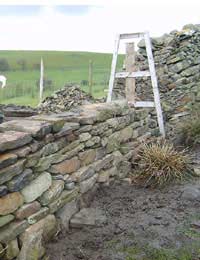 Terry Trent works in human resources but at the weekends she has discovered a whole different side to life by volunteering with the National Trust. "It was an ex-boyfriend who first dragged me along" she smiles. "The last thing I would ever have thought of doing was getting up early on a Sunday morning and setting to work with a spade!"
On her first conservation outing she helped clear an old overgrown kitchen garden in the grounds of a local manor house. "It was hard work but I found it strangely satisfying. The grounds themselves were stunning and the sun shone. It just felt good to be out in the fresh air." Terry's ex-boyfriend was less keen but Terry decided to return on her own. "I was impressed by how well the leader showed us how to do the tasks and the opportunity to explore parts of the grounds that the public don't readily see"
Bonding With Other Volunteers
The group that Terry went out with soon bonded and the social side of the volunteering developed. "We soon had pub nights and started going out for meals together once a month. Sweating over a hot spade together is a great bonding experience!" Terry also began to learn a whole new set of skills. "I really enjoyed the opportunity to learn about tree planting and then as time went by there was the chance to learn other skills too."
Terry and some of her new friends from the local group went on a week's holiday with the National Trust to learn about dry stone walling in the Lake District. "It is very hard work and quite painstaking but it was fascinating to learn about and the scenery was breathtaking. It rained most of the time but it was only a drizzle and really didn't matter as we were having such fun."
Learning New Skills
The skills that Terry has learnt have turned her into a keen gardener. "I was a confirmed flat dweller before this but have since bought a house with a garden and love to spend hours working in it and landscaping it" Terry has even incorporated a small dry stone wall at one end of her garden. Friends now ask her for help and advice with their own gardens and Terry is only too happy to share her skills. "Spending time in the gardens of local country houses gives you loads of ideas for planting flowers and plants in your own garden. The muscles I've developed helping out the NT mean that I am ready to tackle most things in my own garden."
Most recently Terry has been learning about coppicing and pollarding. "This is part of woodland management and helps to sustain the trees development and growth." As a long-serving volunteer Terry gets the opportunity to keep learning and developing new skills. She also gets a special deal on National Trust membership and makes the most of it by visiting as many properties as she can throughout the year.
"Volunteering to do conservation with the National Trust has opened up the world of wildlife and gardening to me, the fact that it keeps me fit and has brought me new friends is a fantastic bonus."
You might also like...