Volunteering With Your Local Young Offenders Team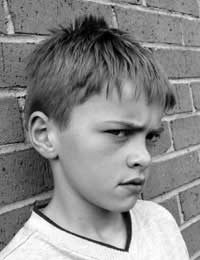 Volunteering to work with your local youth offending team is a way of enabling you to make a really valid contribution to your local community. Youth crime is, perhaps, one of the biggest issues facing many of the UK's cities and suburbs in particular, although young people can get into trouble anywhere.
By helping out as a volunteer with your local youth offending team you will also be helping the fight against youth crime as well as, perhaps, even exerting a positive influence on previous youth offenders who have gone on to lead reformed and productive lives outside the world of crime so you can gain a great sense of achievement by volunteering to help.
Voluntary Roles Within The Youth Offending Team
There are many different areas within the youth justice system in which you could offer your services as a volunteer. Here are just some examples:
Resettlement and after care provision – helping juvenile ex-offenders when they re-enter the community after a period in a young offenders institute. Advising them on finding employment and housing, for example
Mentoring – you would meet up with young offenders once or twice a week, perhaps and basically listen to what they have to say. Although without qualifications, you shouldn't be looking to offer rigid advice or solutions, you can help by simply being a sounding board to their problems as well as generally offering them support and by leading by example
Support in education and sports – you may wish to get involved with coaching ex-offenders' sports teams or helping them with basic reading, writing and maths skills
Youth Offending Panel – by sitting on this panel usually with another volunteer and a member of the youth offending team staff, you will have the opportunity to talk to the youth in question and to their parents (where possible) to try to reach some kind of written agreement as to the proposed future behaviour and conduct of the youth him or herself
Appropriate adult – this is where, by law, an adult is needed to supervise any police questioning of a youth in relation to a particular crime and their alleged involvement in it, if another adult (usually a parent) is not available or, in some cases, is the alleged victim.
Training As A Volunteer With The Youth Offending Team
If you wish to get involved as a volunteer with your local youth offending team, you must be at least 18 and you will be given thorough training. As well as several days intensive training covering the likes of communication and intervention techniques, understanding youth in relation to criminal activity and anti-social behaviour, you will also have the opportunity to go on and study other courses and to attend specialist workshops.
It could even lead to you undertaking the Effective Practice Mini Award which could provide you with an entry point into the National Qualifications framework. Therefore, if you are thinking of pursuing a career within youth related law or social work, becoming a volunteer with your local youth offending team is a very good way of gaining some valuable knowledge and experience as well as it providing a gateway to higher education.
Personal Qualities Needed To Work With Youth Offenders
Some of the personal qualities which will be required if you decide that you want to volunteer with your local youth offending team will include excellent interpersonal skills (especially good listening skills) and the ability to relate to people from all backgrounds. You're also going to need tact, diplomacy, patience and a respect for confidentiality as well as being sensitive to a youth's problems no matter how trivial or serious they might appear to you to be. You'll also be an effective team worker and flexible and reliable.
Working as a volunteer with your local youth offending team can be extremely challenging but, ultimately, rewarding and you can find out more how to get involved locally alongside plenty of other useful information by visiting the Youth Justice Board's website.
You might also like...
I would like to get involved with helping young offenders please send more information
Perry
- 9-Nov-23 @ 5:13 PM
Hi. I'm currently doing a degree at university to enable me to do this time of work. Volunteer experience would be great for me. Can you please send me some information. Thank you
Sarah-Jane
- 4-Oct-23 @ 9:11 PM
Hi I would really like some more information please
Chezza
- 2-Oct-23 @ 8:38 PM
Hi can you please contact me on how to move forward and get more information on applying to volunteer. This is something I feel really passionate about. I'm at a point in my life where I want to help the younger generation and hopefully help them learn from other peoples mistakes ..
Ashy
- 2-Oct-23 @ 7:01 PM
Hi I am very keen on this volunteering opportunity and would like to know more information on how to apply. I look forward to be in contact with you :)
Changran
- 5-Aug-23 @ 11:05 PM
Hi Would you please send me some more information on volunteering youth offenders as I am extremely interested in this opportunity.I currently work in a school and would love to get involved . Thank you in advance and look forward to hearing from you. Regards Sandra
Sandra
- 31-Jul-23 @ 7:22 AM
I would like to apply to become a youth offending volunteer, I can't see a link to apply. Please can someone contact me. I have been a young offender in the past and now in my late 30s and would like to help.
Dean
- 13-Jul-23 @ 10:30 AM
Hello. I am very interested in volunteering. I am currently about to finish my second year of uni studying criminology and psychology and would love to gain some practical experience over the next few years before I (hopefully) graduate. Any information would be greatly received. Thank you
Sandie
- 4-May-23 @ 4:14 PM
Hi, I would love to gain further experience around working alongside young offenders or kids/youth with mental health/trauma/offending history etc. I notice there are a lot of applications for help but I cannot see a reply to any. Whether that's because its hidden for personal reasons I'm not sure but I do hope these people all get a reply atleast. I too have a wealth of personal experience and listening/samaritan skills and training. Recovery background. Ex offender no criminal past now since 2011. Were all sat on our individual pot of gold just hope we can all be of help. Thankyou Thankyiu
I would like to supply please, there's no link to apply?
Hi I am interested, looking forward to hearing from you
Kay
- 17-Mar-23 @ 12:20 PM
How does one apply to Volunteering With Your Local Young Offenders Team?
Ezzy
- 1-Mar-23 @ 11:31 PM
Where to apply? Is the application to the local council or law society?
Hi my name is kevin a jst giving u a message to see if yours have any groups in Glasgow a would be interested in volunteer with them as ave been one they boys who grew up in a scheme ended up hoimg down the wrong road n spent my full life life in out of prison but now am nearly 5 year sober been out of prison over 5 year a volunteerd with a charity a called sisco for iver a year now a work part time a go into hmp barlinnie and do a recovery cafe twice a week its about addiction and change trying to show the boys thats there a way out
Coyney
- 25-Nov-22 @ 3:57 PM
Hi Please can I have information to assist as I feel I could be a good mentor to young offenders.
I'm interested in youth offendervolunteering please can you help me as I think I would bring alot of advice to these young offenders
Mac
- 7-Nov-22 @ 10:28 AM
Im very interested in becoming a volunteer for youth affenders im awaiting my pvgas im working with RVS volunteer s but would love to help the younger generation get a good constructive life and open opportunitys for them
Sandy
- 6-Nov-22 @ 2:23 PM
Hi my name is Debbie, i am interestedin becominga probation officer. I have a degreein psychology and would like to get experiencevolunteering,please get in touch. Kind Regards Debbie
Deb
- 12-Oct-22 @ 2:26 PM
Please contact me I would love to work with offenders I have absolute lots to offer I won't go into it because it would take too long respect...
Big Dave
- 5-Oct-22 @ 2:06 PM
Hi I would love to do Volunteer work for youth offenders also get experience to persue a carer and change and lead to normal life's! Kind regards Jolene
My Number
- 12-Oct-21 @ 12:19 PM
Hi I am Interested in doing voluntary work for youth offending team as I would love to get experience and eventually create a career & help young offenders to lead a normal life! I live in wetherby is there any centres nearby! Thankyou
Claire
- 12-Oct-21 @ 12:04 PM
Hi I am 39 years old and currently studying Criminal justice at Chester university. I would really appreciate the opportunity to gain work experience within this field. I have work experience working with children and young adults with challenging behaviour and believe that I help create a safe environment for these youths to come to when they needed it.
Kel
- 26-Sep-21 @ 2:47 PM
Hi I have loads of experience in this area , I've been brought up in care homes foster homes , and had allot issues growing up , I think my experience could help allot of youths . I've completed transformed my life and overcome my issues and would love the chance to help others who may be needing some guidance please contact me if there's any help needed . Toni
Tonio
- 26-Sep-21 @ 1:13 PM
Hi i am currently unemployed suffering myself with m.e, I've been a hairdresser/barber from being 16 yrs old, I trained at Granville college for 2 yrs on a YTS scheme, it's something I have always done and still do friends and family from time to time. I am 42 yrs old and interested in volunteering to train up youth offenders to cut hair so maybe to better their life and a chance at getting a trade behind them. whichwould also get me out there mixing myself while helping others at the same time. Thanks, marie
Maz
- 21-Sep-21 @ 6:37 PM
Hi I'm currently on my top up year for a children and families degree. I currently volunteer in Walton prison for CGL and I work as Bank staff for Bosco Society, I would like to use my knowledge I have gained over the last 2 years which the previous positions I have worked in. I have just finished my undergraduate degree in adult mental health.
Rach
- 15-Sep-21 @ 9:44 AM
Hello. I am a criminology masters graduate previously studying at the University of Suffolk. I would love to peruse a career within youth offending teams as I feel it would be tremendously rewarding to myself, the community and the young people themselves. I would like to gain experience through volunteering and to really kickstart my career.Please email me with any details on how I can go about dedicating my time to volunteering. Thank you. Curtis
Curtis
- 8-Sep-21 @ 2:46 PM
Good afternoon, I am currently starting my second year at The Open University, studying Forensic Psychology. I am looking to start volunteering and have been advised the probation service would be a good place to start by someone who has previously volunteered with you. I would like to gain experience in this environment to help support a variety of service users and improve my skills. Please feel free to contact me via email if you require any further information.
Lauren
- 8-Sep-21 @ 2:28 PM
Hi I am interested in working with young offenders, I am currently undertaking a psychology with counselling degree with the OU. how would I get involved with this?
Vikki
- 6-Sep-21 @ 12:33 PM
Hi I am interested in volunteering with young offenders . I am pursuing career in coaching in Education and would like to motivate young offenders to get back to education. I can also offer basic maths and English tuition. I live in Nottingham is there any centre nearby. Kind regards Rosy .
Rose
- 16-Aug-21 @ 1:14 PM
Like to get experience and help young offenders, to lead a normal life, show that you care for them and treat them normal person
Julie
- 25-Jul-21 @ 2:40 AM