Volunteering With Your Local Young Offenders Team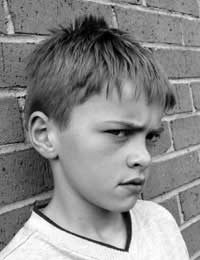 Volunteering to work with your local youth offending team is a way of enabling you to make a really valid contribution to your local community. Youth crime is, perhaps, one of the biggest issues facing many of the UK's cities and suburbs in particular, although young people can get into trouble anywhere.
By helping out as a volunteer with your local youth offending team you will also be helping the fight against youth crime as well as, perhaps, even exerting a positive influence on previous youth offenders who have gone on to lead reformed and productive lives outside the world of crime so you can gain a great sense of achievement by volunteering to help.
Voluntary Roles Within The Youth Offending Team
There are many different areas within the youth justice system in which you could offer your services as a volunteer. Here are just some examples:
Resettlement and after care provision – helping juvenile ex-offenders when they re-enter the community after a period in a young offenders institute. Advising them on finding employment and housing, for example
Mentoring – you would meet up with young offenders once or twice a week, perhaps and basically listen to what they have to say. Although without qualifications, you shouldn't be looking to offer rigid advice or solutions, you can help by simply being a sounding board to their problems as well as generally offering them support and by leading by example
Support in education and sports – you may wish to get involved with coaching ex-offenders' sports teams or helping them with basic reading, writing and maths skills
Youth Offending Panel – by sitting on this panel usually with another volunteer and a member of the youth offending team staff, you will have the opportunity to talk to the youth in question and to their parents (where possible) to try to reach some kind of written agreement as to the proposed future behaviour and conduct of the youth him or herself
Appropriate adult – this is where, by law, an adult is needed to supervise any police questioning of a youth in relation to a particular crime and their alleged involvement in it, if another adult (usually a parent) is not available or, in some cases, is the alleged victim.
Training As A Volunteer With The Youth Offending Team
If you wish to get involved as a volunteer with your local youth offending team, you must be at least 18 and you will be given thorough training. As well as several days intensive training covering the likes of communication and intervention techniques, understanding youth in relation to criminal activity and anti-social behaviour, you will also have the opportunity to go on and study other courses and to attend specialist workshops.
It could even lead to you undertaking the Effective Practice Mini Award which could provide you with an entry point into the National Qualifications framework. Therefore, if you are thinking of pursuing a career within youth related law or social work, becoming a volunteer with your local youth offending team is a very good way of gaining some valuable knowledge and experience as well as it providing a gateway to higher education.
Personal Qualities Needed To Work With Youth Offenders
Some of the personal qualities which will be required if you decide that you want to volunteer with your local youth offending team will include excellent interpersonal skills (especially good listening skills) and the ability to relate to people from all backgrounds. You're also going to need tact, diplomacy, patience and a respect for confidentiality as well as being sensitive to a youth's problems no matter how trivial or serious they might appear to you to be. You'll also be an effective team worker and flexible and reliable.
Working as a volunteer with your local youth offending team can be extremely challenging but, ultimately, rewarding and you can find out more how to get involved locally alongside plenty of other useful information by visiting the Youth Justice Board's website.
You might also like...
Hi I would love to do Volunteer work for youth offenders also get experience to persue a carer and change and lead to normal life's! Kind regards Jolene
My Number
- 12-Oct-21 @ 12:19 PM
Hi I am Interested in doing voluntary work for youth offending team as I would love to get experience and eventually create a career & help young offenders to lead a normal life! I live in wetherby is there any centres nearby! Thankyou
Claire
- 12-Oct-21 @ 12:04 PM
Hi I am 39 years old and currently studying Criminal justice at Chester university. I would really appreciate the opportunity to gain work experience within this field. I have work experience working with children and young adults with challenging behaviour and believe that I help create a safe environment for these youths to come to when they needed it.
Kel
- 26-Sep-21 @ 2:47 PM
Hi I have loads of experience in this area , I've been brought up in care homes foster homes , and had allot issues growing up , I think my experience could help allot of youths . I've completed transformed my life and overcome my issues and would love the chance to help others who may be needing some guidance please contact me if there's any help needed . Toni
Tonio
- 26-Sep-21 @ 1:13 PM
Hi i am currently unemployed suffering myself with m.e, I've been a hairdresser/barber from being 16 yrs old, I trained at Granville college for 2 yrs on a YTS scheme, it's something I have always done and still do friends and family from time to time. I am 42 yrs old and interested in volunteering to train up youth offenders to cut hair so maybe to better their life and a chance at getting a trade behind them. whichwould also get me out there mixing myself while helping others at the same time. Thanks, marie
Maz
- 21-Sep-21 @ 6:37 PM
Hi I'm currently on my top up year for a children and families degree. I currently volunteer in Walton prison for CGL and I work as Bank staff for Bosco Society, I would like to use my knowledge I have gained over the last 2 years which the previous positions I have worked in. I have just finished my undergraduate degree in adult mental health.
Rach
- 15-Sep-21 @ 9:44 AM
Hello. I am a criminology masters graduate previously studying at the University of Suffolk. I would love to peruse a career within youth offending teams as I feel it would be tremendously rewarding to myself, the community and the young people themselves. I would like to gain experience through volunteering and to really kickstart my career.Please email me with any details on how I can go about dedicating my time to volunteering. Thank you. Curtis
Curtis
- 8-Sep-21 @ 2:46 PM
Good afternoon, I am currently starting my second year at The Open University, studying Forensic Psychology. I am looking to start volunteering and have been advised the probation service would be a good place to start by someone who has previously volunteered with you. I would like to gain experience in this environment to help support a variety of service users and improve my skills. Please feel free to contact me via email if you require any further information.
Lauren
- 8-Sep-21 @ 2:28 PM
Hi I am interested in working with young offenders, I am currently undertaking a psychology with counselling degree with the OU. how would I get involved with this?
Vikki
- 6-Sep-21 @ 12:33 PM
Hi I am interested in volunteering with young offenders . I am pursuing career in coaching in Education and would like to motivate young offenders to get back to education. I can also offer basic maths and English tuition. I live in Nottingham is there any centre nearby. Kind regards Rosy .
Rose
- 16-Aug-21 @ 1:14 PM
Like to get experience and help young offenders, to lead a normal life, show that you care for them and treat them normal person
Julie
- 25-Jul-21 @ 2:40 AM
Hiya I'd love to volunteer. I've recently volunteered with kids and teenagers. I could relate with certain mental health or family problems. I have two younger siblings and a son so my patients is good. I listen well I'd love to help if I can
Tori
- 20-Jun-21 @ 4:48 PM
Hi I love volunteer.i am 40 years and I single.i hope have the opportunity to help
Chinita
- 10-Jun-21 @ 12:44 AM
Hi, I'm looking to do some volunteering around this area or just any area that involves helping people. I have always been in interested in the law and particularly learning about the reasons why people take the actions that they do. I feel like working with these young offenders will provide me with an insight as to why that is. I don't have any experience within this area but I do have interest and I know that if given the opportunity I can prove how valuable I would be and the difference I can make for these individuals.
Lulu
- 14-May-21 @ 10:52 PM
I am looking for a volunteer placement within the youth justice system I'm coming in to second year of my Forensic Psychology (BSc Hons). I have grown up in an environment where my parents provided assistance to young troubled, or misinterpreted youths by way of a life skills project through the pupil referral service and YOT(skillspace). I feel through years of self conditioning, I am impartial and patient, and have a lot to offer. Please feel free to contact me.
Hi, I have just graduated university and would love to do some volunteering around Leeds/Wakefield I am fully flexible and drive
Martina
- 2-Jan-21 @ 1:23 PM
Hi I have a law degree and previous experience of working with victim support and swmprobation trust As a mentor andalso worked at Birmingham citizens adviceas ageneralist advisor.I would love to volunteer and work on the panel and also help young offenders reintegrate back in to community I have the necessary skills for this role my telephone number is 07517893256 or please can you send me email if any roles in Birmingham are available kind regards. Attiqa khan
Atty
- 26-Nov-20 @ 4:15 AM
I would like to work as a mentor for Young offenders. I worked for a large bank as a Trainefr and Coach.I was also involved in induction of youngsters and helping staff prepare fir interviews. I am also a qualified NVQ Assessor and verifier.I really feel I have strong interpersonal skills to help young people achieve their true potential.
Mick
- 13-Nov-20 @ 8:19 PM
I would like to work as a mentor for Young offenders. I worked for a large bank as a Trainef and Coach.I was also involved in induction of youngsters and helping staff prepare fir interviews. I am also a qualified NVQ Assessor and verifier.I really feel I have strong interpersonal skills to help young people achieve their true potential.
Mick
- 13-Nov-20 @ 8:18 PM
Hi, I am a behaviour mentor in a school I studied psychodynamic counselling in a psychosocial framework at University and would like to volunteer in the youth offending team I am available to start my role asap. I am focussed and have good listening skills and ready to take on a challenge please contact me, I am looking forward to hear from you.
Son
- 21-Oct-20 @ 5:42 PM
Hi, I am interested in becoming a mentor for young offenders. I am currently studying a Masters degree in criminology and criminal psychology and I want to gain as much experience in the field as possible, and contribute to my community using my skills. I am in the West Midlands area, thanks
Nancy
- 27-Sep-20 @ 12:35 PM
I wouldlove tovolunteer in this area,and think I have a lot to offer as I have a lot of life experienceand have workedfor a forensic secure unit for 20 years and have my NVQ 3 in health and socialcare and have level 3 computer skills
Kathy
- 25-Sep-20 @ 2:41 PM
Hi i am a ex offender I think my personal skills can help a young offender change their life as I did mine. I am eager to start buildinga career aroubd these issues I understand mental health family issues, drug addictions and prison. Thank you
Sam
- 4-Aug-20 @ 11:33 AM
Hi I would like to volunteer and help young offenders who feel emotionally isolated within themselves, and have difficulty expressing themselves in certain ways. I'm not a trained counsellor, but I do have a little life experience which I feel would be a valuable support for these children. If I can help bring a little sunshine and a smile to their faces, then perhaps I could help make a difference, however small it may be.
Carrie
- 7-Jul-20 @ 3:45 AM
Hi I would like to volunteer for young offenders something I've always wanted to do but not been able to until now. I have a basic and intermediate in counselling, and I'm a good listener I'm from Liverpool thank you.
None
- 6-Jul-20 @ 6:15 PM
I've just completed my BA Hons degree in childhood and youth studies and I am looking for volunteer work in this area. Thanks Donna
Drgold
- 22-Jun-20 @ 8:35 PM
I am available to volunteer anytime, I do not have any personal experience with the prison system but I have a passion for helping those who have been deemed forgotten and non redeemable.
Tanya
- 17-Jun-20 @ 4:54 AM
My names joseph but most call me joey,I'm a 23 year old guy that have got a past but would like to help any sort of youths problems to make sure they dont do things the same way as I did when I was in my youths,i feel like i could help alot of young people out in the areas of trouble and self improvement and hopefully be able to help out
Joey
- 24-May-20 @ 10:01 AM
Good morning I am a third year forensic criminologystudent,due to finish June 2020.I am interested in working with youth offenders in the Plymouth,Devon area. Thanyou
bambi
- 23-May-20 @ 10:26 AM
As a ex offender I think my personal skills can help a young offender change their life as I did mine. I understand mental health family issues, drug addictions and prison. Thank you
KyeJay
- 19-May-20 @ 8:03 PM