All You Need To Know About Community Service Volunteers (CSV)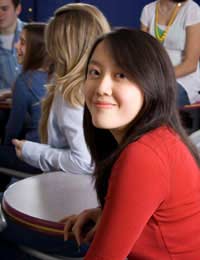 Community Service Volunteers, or CSV as it is often abbreviated to, is the UK's largest volunteering and training charity. It has been operating since 1962 when it was founded by Mora and Alec Dickson who also founded the Voluntary Services Overseas (VSO) organisation.
In 2007, it was responsible for getting almost a quarter of a million people in the UK involved in volunteering in some capacity and was particularly successful in helping disadvantaged young people in securing learning and training opportunities through its links with BBC local radio.
How Has CSV Grown to Be So Big?
CSV is involved in many different kinds of projects. Because of the relationship it has established with the broadcast media and the goodwill that exists between them, it's become widely associated with helping to connect journalists who are looking for volunteering opportunities with not for profit organisations who would benefit from additional professional help in areas such as promotion.
If you listen to BBC local radio, you'll probably be familiar with the CSV Action Desks which broadcast appeals for volunteers, promote the concept of lifelong learning and run awareness campaigns across well over 30 of the BBC's local radio stations. All of this still holds true to the organisation's original ethos of wanting to give every individual within a community the fullest opportunity to get involved and to take part in community life in one way or another.
What Kind of Opportunities are There?
Well, in addition to helping out on the media side of things, the CSV offers a variety of both full and part time opportunities to people aged 16 and upwards. Full-time placements range from 4 months to a year and you can get involved locally or, perhaps, in another area of the country for which you'd be paid a living allowance if you wanted to spread your wings and volunteer in a new setting.
Placements can include helping children in school to assisting students at university who may have disabilities and from helping out in a hostel for the homeless to acting as a mentor. In fact, the range of projects is quite diverse but the experience you'll gain as a result would be extremely useful if you're considering following a career path in social work, psychology or health care as it's a good thing to have on your CV with the practical experience you'll have gained alongside the satisfaction you should derive from helping others.
Part-Time Volunteering
CSV also welcomes those who wish to get involved in one or more of a diverse range of projects on a part-time basis. The scope of projects is vast and typical examples could include environmental and conservation work where you might be involved in helping to clean up a canal to educational projects such as helping young children to learn to read.
There are also specific part-time projects aimed at those aged between 16-24 and the over 50s where, depending on which age category you fall into, you would be specifically involved in projects which assisted those who would be of similar age to yourself giving you the opportunity to help those of a similar age who may be more disadvantaged than yourself whilst also possibly opening up the door to new friendships and, once again, the skills, personal qualities and self confidence you'll gain as a result will be highly beneficial if you intend to use it on a CV.
If you've retired, it will give you an added sense of purpose to your life and may even help to keep you happier and healthier as a result.
Employee Volunteering
CSV also encourages employers of companies to get involved in reaching out to their local community and to get themselves and their employees involved in some capacity. This might include offering opportunities for disadvantaged school leavers to gain some workplace experience or for employers to act in a consultancy capacity with certain projects as well as for employees to get involved in things like environmental and conservation projects in their spare time so establishing a real sense of a 2-way partnership which benefits both the company and the local community.
You might also like...
oh my gosh so cool
hunn bun
- 6-Dec-23 @ 1:57 PM
Je cherche du travail en tant que bénévole
Martino
- 2-Jan-23 @ 6:09 PM
hi sir: My name Mohammed EZZOKAKI i have 32 years old He holds a baccalaureate degree. I am writing to apply for the position of volontary advertised in social media. I have been interested to work in yours company. I have scientific baccalaureate and work experiences in Morocco. I love volunteer work because I studied for two years social assistance in which I learned about psychology and meeting and how to provide assistance in a way that benefits the other. I want to work that I interested or yours company. The position at society attracts me because you care about social and humanitarian services. You will find further details of my career in the attached CV. In particular, you will notice I am interested. I look forward to hearing from you. Yours faithfully, Your name : Mohammed Ezzokaki
yassine
- 25-Sep-19 @ 4:57 PM
I work in a school in South Tyneside and we are looking for volunteers to paint long corridors of brown tiles, white over the half term week in October. Any takers!? Thanks
why?
- 6-Aug-13 @ 2:58 PM
looking for some volunteer work with children have done cache earlylearning years level 1 and passed and just completed playwork award2, looking to get more experience to gain employment eventually, and have current CRB clearance 2013 I am volunteering locally in bedfordshire
Maz
- 22-Apr-13 @ 10:33 AM
I am really hoping to find some voluntary work for a few months next spring when I can take leave off work -i.eApril / May 20132months - . . can you let me know if this is possible -I would take on anything in my local area of Croydon . please advise !!
sue t
- 23-Nov-12 @ 10:41 AM
I Would like to work as a volunteer
Micj84
- 17-Oct-12 @ 7:40 AM