Overseas Programs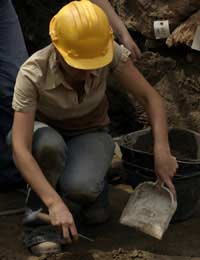 Many people are attracted by the idea of volunteering their services overseas. For some it may be because they are passionate about a particular cause which is only based abroad and for others, it's an opportunity to travel and to learn about an entirely different culture and way of life. There are hundreds of programs out there and the only difficulty will be deciding what you want to do, where you want to go and then, once you've determined that, you'll need to do your research and compare the various programs in terms of costs and what else is involved before applying to your chosen program.
We've all seen TV programs and films about missionary work in Africa or saving the gorillas from extinction, for example. The important thing, however, is to accept that the realities faced by some of the voluntary organisations which operate overseas and the problems and difficulties they are faced with cannot truly be depicted in their entirety on camera and that careful research should be undertaken and consideration and preparation should be made before you decide to take the plunge. However, here are just a few examples of areas of voluntary work which you might get involved in overseas. If you've identified an area you're interested in then you should research the internet to find specific programmes which cater for those needs.
Teaching
Many people choose to teach English or another subject in overseas countries. You do not need a formal teaching qualification nor do you need to hold a TEFL or TESOL certificate before you go as they can often be obtained on the job in the country in which you're teaching. All you will have to possess on a skills level is a good standard of spoken and written English.
Care Work
Volunteers are always in much demand in caring roles around the world in both care homes for adults and in orphanages too where children who have become orphaned or neglected are in dire need of love, care, attention and often medical help too.
Conservation & Environment
This might include plant and animal conservation, sustainable agriculture programs and other ecological pursuits. Popular destinations for volunteers in these areas include Costa Rica, Peru, Chile, Mexico, South Africa, India, Thailand and Sri Lanka but these are just a few.
Community Aid
This could include helping out on community farming projects, building initiatives, e.g. schools or hospitals, water provision and desalination treatment plants and other arts and crafts or drama projects. Within these types of roles, you'll not only be helping to improve the community but will also be helping local people to preserve their cultural heritage and way of life.
Sports
Volunteering your coaching skills in a vast number of different sports can be carried out all over the world but there is always a need for more help in countries like Senegal, Cambodia, Costa Rica, Ghana, India, Mongolia, Bolivia, Peru, Romania and Thailand, in particular. Not only will you be coaching a sport that you love, it will have a very positive effect on those with whom you're coaching often giving them hope by relieving them of the everyday pressures of life, teaching them the value of team work as well as improving their communication and discipline – in other words, you'll be passing on some very important life skills.
Healthcare and Medicine
Hospitals and other types of medical facilities are always looking for volunteers, particularly in parts of Africa and in other developing nations, especially those who are suffering with epidemics which might include AIDS or in war torn or famine hit countries. This can be some of the most challenging voluntary work imaginable and can often be quite scary in certain locations but it can also be some of the most rewarding.
There are plenty of other voluntary opportunities overseas available too. You could choose to work as an intern on a newspaper in Ethiopia, for example or maybe get some hard-nosed business experience by working in marketing in China. You might choose to help out working on a safari or nature reserve in Kenya or help out on archaeological digs in Peru. Maybe you'll work on law and human rights initiatives providing legal services to local organisations and businesses or become involved in veterinary care – the list is endless.
The important thing is to identify what skills you have to offer, what environment you think you'd be best suited to and to which geographic location you'd like to head for and what cause you're most passionate about and then to do your homework to find the right program for you.
You might also like...
Bom dia, Sou técnica em enfermagem numa uti neonatal onde moro e concluindo meu curso de educação física. Tenho interesse em fazer parte de voluntariado.
Nina
- 4-Dec-20 @ 4:44 AM
hi, i love to volunteer in carework i love to care children or old peaple any where overseas email or contact me on 256753669398
shadia
- 17-Aug-14 @ 12:14 PM
I am Kevin Mullen from Glasgow Scotland aged 62 years ,in good health .I have recently retired and have an interest in voluntary work abroad .I am 62 years old ,I was a qualified social worker and team leader in mental health and adult protection prior to retirement in July this year .I can play guitar ,passable at basic joinery ,and generally get on well with people .I am interested in working in Latin America,willing to try my hand at most things.My values are sound and well-established through forty years of public service in impoverished urban areas,and I am quite methodical in fact finding and problem solving inoperating within the scope of social work practice
Kev
- 3-Aug-14 @ 11:52 PM
Does anyoneknow anyone in the building trade that fancies a short working holiday to Romania to lay the barn base???? This is to help at Irina Neblea Neblea's Romanian Dog shelter. We are trying to get dogs to safety from the dog catchers who are now allowed to kill these dogs. The Shelter is to be built in Valcea Romania anyone with building and carpentry skills would be appreciated
Patricia
- 10-Sep-13 @ 11:00 PM
Hi I'm David from South Africa, Johanessburg. I am very interested in volunteering in one of these countries, Thailand,Peru,Romania, and India. Either teaching english there or teaching the children some soccer. I've coached for 5 yrs in my club. Trained the under 8,9,10,15 and under 16s. I really would love to help the children and give them a chance at a better respectable life. A life that not only takes away but gives as well. I am a christian and while teaching them soccer or other sports get them believing in good God fearing values as well. Hope you can help me to finally see my purpose in life. David Hansen
Dave
- 29-Feb-12 @ 10:44 AM