Becoming a Samaritan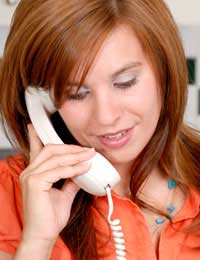 Now simply called 'Samaritans', this organisation is a confidential emotional support service for anyone in the UK and Ireland. It operates 24 hours a day, 365 days a year, and is for people who are experiencing emotional distress or despair, including those who may be feeling suicidal. Volunteers can offer their support either by answering phone calls or responding to emails and letters.
There are also Samaritans who meet face to face at their office with those who are in need of emotional support. It's an invaluable, well-established service with over 200 branches in the UK and Ireland and has over 17,000 trained volunteers.
What Skills and Qualifications Do I Need?
You don't need to have any kind of specific experience or formal qualifications to become a Samaritan, but you must be over 18. The most important thing you must have is an ability to listen and to remain open-minded and non-judgemental, but you are not expected to perform the role of a counsellor. Here are the basic 4 qualities you would need if you are thinking of becoming a Samaritan. You must be able to:
Encourage people to tell their own story giving them as much time as they need.
Resist offering advice but be able to offer emotional and confidential support.
Be open-minded and willing to look at alternative viewpoints, in spite of any religious or political beliefs you may hold.
Refrain from being intrusive. It's okay to gently question, but you need to do that tactfully.
Will I Get Training?
All Samaritan volunteers receive excellent training in dealing with emotional problems, and are taught how to improve their active listening skills. Even when you're ready to receive phone calls, there will always be an experienced volunteer on hand to guide and support you.
How Much Time Will I Have To Commit?
The number of hours and shifts you'll be expected to put in can vary from branch to branch but, on average, once you've completed your training, you should expect to have to commit to one shift of 3 to 4 hours a week, with one overnight shift per month.
Are There Other Ways to Get Involved?
If you're supportive of the Samaritans but don't feel that manning the phones is for you, there are other ways you can get involved. From time to time, many branches often need specialist advice, so you might be able to volunteer your services occasionally if you have qualifications and experience in areas such as psychiatry, the law, accountancy, administration or construction and maintenance.
Some branches also run charity shops which you might be able to manage or help out in. You can also get involved in fundraising locally, or find out more about fundraising events overseas, such as trekking Mount Kilimanjaro and cycling in Cuba. Alternatively, you could look into ways in which you might be able to get involved in the work which the Samaritans do in schools and prisons.
Also, don't be put off applying if you've had emotional problems of your own in the past. Many volunteers who provide excellent service to the Samaritans are able to do so because they've been through similar experiences themselves in the past. They may have even utilised the services of the Samaritans at some point, which has given them a deeper understanding of the kinds of skills and personal qualities needed to become a good Samaritan.
To find out more, you should visit their website or call to make a trip to your local office, which you'll find details of in your local phone directory.
You might also like...
I am 51 and home alone for much of the time as my children are at uni.I like to think that I am worldly wise and have lots of life experience. I would love to listen and potentially help those in need
Marie555
- 8-May-23 @ 8:22 PM
I would love to volunteer as a samaritan, as I am passionate about helping people and making sure they feel assured and cares for. I am very patient and a good listener. Great communication skills. I have a lot of free time and would love to spend it through helping others in need.
Zelda
- 10-Aug-21 @ 4:21 AM
I was a Samaritan in Manchester some years ago, and gave up when one of my cousins committed suicide.I would very much like to be involved again. I am a retired teacher/ counsellor and councillor. I now feel ready to become involved again, and would appreciate the opportunity. Please will you advise me how to do this? Stockport is the nearest branch to me.
Sorry! I don't have
- 11-Jul-21 @ 8:13 AM
My name is Jill I am 59yrs old and am interested in a volunteer role as a Samaritan. I have thought about it for many years but feel I am now in a position to offer my help. Thanks Jill
Jilly
- 12-May-21 @ 11:31 AM
I feel my many life experiences, plus working in a surgery, supporting adults with learning difficulties, advanced first aider with St John Ambulance, supporting adults with depression and anxiety as well as being involved with supporting transgender families with their issues....have finally lead me here! I'm now 61, and feel ready to work for the Samaritans.Fingers crossed I make it!
Taluca
- 14-Feb-21 @ 9:14 PM
Hello, I would very much love to be involved in becoming a Samaritan, I feel I have the skills to make a difference to someone in need. As a women who has suffered mental health issues I feel it is my vocation in life to help someone who is in crisis.
Soul Sister
- 31-Jul-20 @ 6:11 PM
Hi I would very much like to know how to become part of the team are in the past had to use the service and would like to get back regards Rob
Robbow
- 7-Apr-20 @ 3:24 PM
Hiya I am in my 20s.. I'm wanting to be a counsellor, at the moment I am doing a course!I'm a health care assistant.. so my free time I would like to volunteer to work for the Samaritans.. I hear stories about youngsters taking their life through this worse time of the corona virus due to their anxiety, fear or depression! I want to be that person that can help humans to know they should never give up on life and things can get better! If they need to talk they can ring Samaritans and should never have to feel alone! So I would like to know how to apply ?? Thank you!
Loony
- 25-Mar-20 @ 4:13 PM
Hi i am interested in becoming a samaritan to answer calls, i have completed my level 2 in counselling built alot round active listening. How can i help
WPAREDDING
- 2-Mar-20 @ 11:38 PM
Hi my name is Karen I'm a 59 year old woman I am interested in your volunteer role as a Samaritan or any role that I can help people Please could you help by giving me more info Thankyou
Kazza
- 18-Nov-19 @ 10:02 AM
I would like to know if I would be suitable to be a volunteer, I'm 61 a retired nurse, was moved today by a young man I over heard talking about his mental health and his feelings that no one cared, that he got no support from family, that he was suicidal, I intervened, and asked him to call Samaritans, and contact his go, asked him not to give up, that people do care, he was thankful,
Angie
- 26-Jun-19 @ 6:25 PM
I'm very interested in helping others and putting a smile on someone's face, although I'm serious when needed, I know how to crack a joke and make someone laugh! If there's ever anything I can do to make anyone happy, I'll do it.
Nikita
- 20-Mar-19 @ 3:14 AM
Hi my name is Laura and I lam 31years old I have been in some dark places. In my life time I lost my children too social services. In 2013 and since then had no support and it can. Be very lonely. Place to be with no body to turn too or talk to I. Would. Love to be part of sermaritans
i am 16 years old and i would like some work experience i am in collage and studying health and social care i would like to be a counselor when i am older i need some advice on how to become that.
billie
- 11-Sep-15 @ 1:54 PM
@Jo. Contacting the Samaritans directly would be your best course of action.
Here is their volunteer page.
VoluntaryWorker
- 15-Apr-15 @ 11:39 AM
I would be interested in learning if I might be a suitable candidate to become a Samaritan. I am 51, semi retired & have time & energy to give to help if I can. I look forward to hearing from you.
Hi, I would like to become a member of the Samaritans. I have various qualifications with children. I have done a Welfare Diploma.I also have done a Hr in Child Protection course at university I have worked previously in Victim SSupport in a local magistrate court I have also worked in Social Services. I am also starting an access course in Social Work in September. I have experiences of domestic violence, depression because of seizures, which thankfully now well under control So I am empathic. I hope I would be suitable to volunteer in this charity.
Mahildred
- 27-Mar-15 @ 10:29 PM
I am very interested in becoming a Samaritan I want to help people
Trace
- 23-Sep-13 @ 3:32 PM
I'm very interested in volunteering for becoming a Samaritan I feel I could offerlots of listening I Havr been threw so much myself so I know I have a lot of understanding
Trace
- 23-Sep-13 @ 3:30 PM
I would like to work for the Samaritans.At present I am studying law with Cilex and would like to help others. I am a divorcee and have been through domestic violence and feel I could help someone in the same situation as I was few years back. My skills are great communication/listening, using my own initiative.I have a lot of admin skills I am computer literate and would like to help locally.
Kam
- 19-Sep-13 @ 4:57 PM
Hi, I'm currently unemployed. Have suffered A suicide at aged sixteen my father took his life. I have been in some dark places and wold like to become a Samaritan. Train and become a good listener. I live in Dorchester, Dorset. Can you point me in the right direction. As I'm eager to do this. It would benefit touch many lives and I would feel I'm doing something good in my life. I need to look into benefits I cannot see this affecting my DSS payments I'm mentally ill but stable on meds for a long time. I considered this over ten years ago but wasn't ready. I now feel in a position to take on this new challenge. I'd be grateful if you could point me in the right direction. Many thanks
ebeatz
- 16-Jun-13 @ 4:48 AM
Can you please send me details about becoming a voluteer samaritan. I am a qualified social worker and work with children and young adults and their families.
Godfather
- 5-Dec-12 @ 9:39 AM
I used to be a Samaritan volunteer in the late 1970's and after many years of working and raising children, I would like to restart volunteering. Telephone work preferably in my local branch. How do I go about this please?
Maria
- 4-Dec-12 @ 9:17 PM
Would love nothing more than to help save someone's life.
Pottasium
- 29-Nov-12 @ 3:32 PM
It is in my best interest to save people lives. I only hope to come in useful and change people's lives .
Pottassiumk
- 29-Nov-12 @ 3:29 PM
I have a 16 year old son who is looking for some work experience while we are back in the uk this summer. We currently live close to Switzerland and he is at an international school.. He will be studying psychology next year. Please could you advise where he could do some work??
I would like to become a samaritan, I am currently doing my master business administration course, as I just started I only got 2days per week of lectures on monday and thrusday, I realised I have to much spare time to get work experience for an unpaid job that will help my skills and would have been better in business area. I went trough all your required for a samaritan and found it interesting , just a kind of work experience that will get me a bit busier and help me get some more skills. I am originally from congo brazzaville and have a french background but a good understanding of academic english!
freda
- 15-Mar-12 @ 8:12 PM
I am a qualified social worker with transferable skills and would like to work as a listener with the samaratans I can offer 4/6 hours per week but would not be able to do an overnight shift...would this make me non eligable???? to apply/work
val
- 13-Jan-12 @ 12:23 PM
I am 72 years of age and wonder if I would be of use as a telephone volunteer. I am married, have 3 grown up children and 5 grandchildren In my working life I was a Physiotherapy Clinical Specialist in Women's Health, working in the field of Obstetrics and Gynaecology and with the Continence Service. Many of my patients were embarrasssed and distressed. Working in intimate care required strict confidentiality and a non judgemental attitude in private discussion, including listening, supporting and using life experience as well as clinical skills to cure, improve or manage the problems being experienced. I would like to know a little more about what would be expected of me and if I would be eligible for work with the Samaritans.