Qualifications to Gain From Volunteering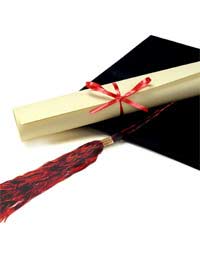 Volunteering offers many rewards including the chance to make new friends, to gain new skills and experience and to find fulfilment by giving something back to the community. It can also offer a path towards employment and provide an opportunity to gain new or further qualifications for your personal development or as a route into a new career.
NVQs/SVQs
In many kinds of volunteer role you may be eligible to study for an NVQ (National Vocational Qualification), SVQ (Scottish Vocational Qualification) or similar qualification. NVQs are practical work-based qualifications which you can earn as you learn by being assessed on your experience. You can work your way through different levels and even choose to specialise. Levels range from 1 to 5 with 5 being a professional or managerial qualification. Some organisations may be able to support you as you study or alternatively you can contact the Qualifications and Curriculum Authority or Directgov for further guidance on what is available.
Social Care
If you are volunteering as a carer or in the social care field then it is well worth considering an NVQ in Health and Social Care. This can be a good grounding for moving into a career as a carer, nurse, health professional or social worker. You can even choose to specialise in adults or children and young people.
Advice and Guidance
If you are working in a role giving information or advice such as volunteering in a Citizen's Advice Bureau, debt advice agency or housing association then you may want to consider an NVQ in Advice and Guidance. This is also a suitable formal qualification for anyone acting as an advocate for others.
Youth Work
Volunteers who work with young people (aged 11-25) could be eligible to study for an NVQ in Youth Work. This is a highly respected qualification for youth support workers.
Management of Volunteers
If your role involves you in the management of other volunteers then you could consider an NVQ in the Management of Volunteers. This qualification will recognise your competence in this area and is an excellent foundation for a career working in the voluntary sector. You could also consider a more general NVQ in Management as well which could open doors for you in a wide variety of fields.
Learning, Development & Support Services
This NVQ at levels 3 and 4 offers the opportunity to specialise in mentoring and is an ideal qualification for anyone acting as an advocate, coach or mentor for an adult or young person.
There are dozens of other NVQs available for you to consider ranging from counselling to project management. Each one will help you demonstrate your competence in the area to others including future employers.
Interpersonal skills for volunteers
The University of Lampeter offers a highly regarded certificate course which is suitable for all volunteers in Interpersonal Skills for Volunteers. Some places are free depending on personal circumstances and the course operates by distance learning. This can be a very useful entry level qualification which gives a good grounding in communication skills, working in groups, listening and counselling skills, presentation skills and more. The certificate stands alone or you can go on to study for the Degree in Voluntary Sector Studies.
Teaching English
If you are volunteering to teach literacy skills to children or adult learners you could consider going on to obtain a TEFL (Teaching English as a Foreign Language) or TESOL (Teachers of English to Speakers of Other Languages) qualification. Occasionally this may be offered by the organisation you are volunteering with.
Citizen's Advice Bureau
CAB's in-house training takes a minimum of six months and is well regarded amongst the voluntary and advisory sectors. Although not a formal qualification, if you volunteer with CAB and complete the training this can be a very worthwhile addition to your CV. Additionally, in England & Wales law students can reduce their solicitor's contract training by six months if they volunteer with CAB.
First Aid
Volunteer with the Red Cross or St John's Ambulance and you can work towards their invaluable First Aid Certificate. Other organisations may also support you to gain this qualification if there is a health and safety aspect to your role. This qualification will give you a grounding in both the steps to take in a medical emergency as well as practical tips for health in everyday life. It is usually valid for 3 years after which you will need to undertake a short refresher course to keep your certificate up to date.
You might also like...
Hi there, my name is ian i am Volenteering For the British Red Cross at Present and i am interested in gaining a volunteering Qualification to gain more knowledge and experience to put on my CV. My postal adress is Flat 4,380 Promenade Blackpool Lancs. and you can contact me on 07582629938.
Big E
- 20-Feb-13 @ 12:57 PM