Volunteering: Is Part or Full Time Right for You?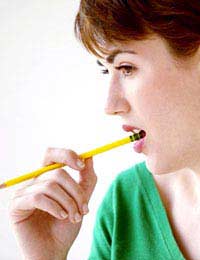 Given the vast range of volunteer opportunities out there, how can you judge what's right for you? If you're employed, studying or have family responsibilities then your choices are limited by your other commitments, but for a large proportion of the community, full-time and part-time volunteering are both possible. But which one is most likely to prove fulfilling?
Your life to date...the experiences you've had so far are the best guide to what will work for you as a volunteer.
Have you worked full time in the past?
Yes, always.
No, never.
Had spells of full-time work with periods of study, unemployment or part-time work
Have you travelled?
Yes, a lot.
No, hardly at all.
Yes at one time, but not recently.
What Do You Want To Get From Volunteering
For many of us, volunteering is a way of trying something new or fulfilling dreams we've always had, while for others, it's about giving back to the community. Working out which is true for you can help you find the right opportunity.
For you, life to date has been hectic and demanding and now you want to do something that satisfies the calmer, more creative aspects of your personality but still contributes to society.
You feel that you have talents and skills that haven't been fully tapped and would like to find out what you're capable of.
You've always volunteered, or known that you would when life permitted, and you have a clear understanding of how voluntary work fits into your life.
How is your health?
Stress is an issue but you usually manage to cope.
Good but you're often tired or have difficulty sleeping.
Fine.
What skills do you have?
Mainly management, leadership or technical skills
Mainly collaborative, nurturing or caring skills
A mix of the above.
Results
Mostly 1
– oddly enough, although you seem well equipped for full-time volunteering, you may find it more rewarding to take a part-time role, or even two! This is because you might tend to view volunteering as 'just another job' if you don't give yourself the scope to explore fitting a voluntary role in with other aspects of your life. Falling back into work-based habits is easy, but won't necessarily give you the chance to discover the true value of volunteering. Leaving plenty of space in your life for other things can enhance your volunteering experience.
Mostly 2 – it may be right for you to try a full-time voluntary role! Immersing yourself completely in something, whether at home or abroad, can add a new dimension to your life, and if you've tended to juggle different aspects of life or had fragmented daily routines, the chance to become totally committed to a voluntary task can be extremely fulfilling.
Mostly 3 – you're the lucky type who will probably find either a full- or a part-time role satisfying. With your varied background and range of experience you'll find it easy to slot into a volunteer post with most organisations and at most levels of commitment.
You might also like...
hello, I 'm looking to getting in to voluntary work, can someone help guide me in the right direction, who to contact or to speak to,kind regards maria
maria
- 4-Dec-17 @ 3:35 PM
Hi.According to your questionnaire, I'm definitely a 3, I'm a follower not a leader.However I am not afraid of hard work, I would love to help out with food preparation and cleaning up.Also, after 3 years of volunteering with my local Foodbank, I think I have proved to a lot of clients and fellow volunteers that I am a good listener, I never judge other people and am pretty much unshockable. The problem with the Foodbank is it's in Timperley, about a mile from my house and I found I was regularly meeting clients out of hours and they wanted to go and have a chat for half an hour or more.So I would prefer to do something a little further from home.
Kate
- 13-Aug-15 @ 7:14 PM