Essential Checks Before Volunteering - Police & DBS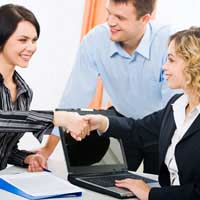 If you are going to be volunteering to work with children or supporting 'vulnerable' adults in particular the organisation you are looking to offer your services to may very well need to carry out a Disclosure and Barring Service (DBS) check on you. Commonly referred to as a 'DBS check', it is undertaken to ensure that you do not have any impediments or previous convictions that would make you unsuitable for working alongside children or vulnerable adults which could put them at risk. It's also carried out for your own safety as well as the safety of those with whom you'll be working alongside. Even if you know that there is no reason for you to be concerned about a check being carried out on you as you have no previous convictions, the organisation may still have to undertake one on you anyway by law. However, to do so, they do need to obtain your permission first and, once granted, you'll be required to provide various pieces of supporting evidence such as a passport or driving license.
Prospective volunteers should not be deterred from applying for voluntary positions where a DBS check is required. It is, after all, mandatory for certain voluntary roles and even if you have a criminal record, this may not exclude you from volunteering. In fact, many people with past criminal convictions often make some of the best volunteers and organisations are keen to attract ex-offenders as they can often shed light and offer unrivalled support to those in need, simply as the result of having gone through difficult and challenging experiences themselves.
For Those with a Criminal Conviction
If you're not going to be working as a volunteer with children or vulnerable adults, then the only information which will be revealed as the result of a DBS check will be any convictions still deemed to be 'unspent'. Depending on the nature of your conviction, this might have no bearing whatsoever on your ability to become a valuable and productive volunteer so, even those with unspent convictions on their record might still have a very good chance to be accepted onto a voluntary program. However, if you do intend to work with children or vulnerable adults, the extent of the DBS check will be extended to incorporate 'spent' convictions too in addition to any which are unspent. The law does recognise that ex-offenders still deserve an equal opportunity to serve as a volunteer as much as other members of the public. However, your suitability for any particular voluntary job will have to be weighed up in terms of the nature of your offence, whether it is classed as a 'spent' or 'unspent' conviction, how long ago the offence was committed and whether or not the organisation feels that the conviction would have any bearing on your ability to become an effective and productive volunteer without putting anyone at risk.
How Are 'Spent 'And 'Unspent' Convictions Determined?
A conviction is deemed as 'spent' following a specified period of rehabilitation. Even some custodial sentences can become spent. However, any custodial sentences greater than two and a half years can never become 'spent'. For more information about this, you should visit the Disclosure and Barring Service (DBS) website.
What Exactly Is The DBS And What Is Meant By 'Disclosures'?
The Disclosure and Barring Service (DBS) to give it its full title, was set up on the back of Part V of the Police Act of 1997. It basically provides a greater public access to information about criminal records and enables companies and organisations in the private, public and voluntary sectors to make recruitment decisions more securely by identifying those individuals who may not be suitable for specific types of work, either paid or voluntary, through its disclosure service.
Disclosure
There are three main types of disclosure. A standard disclosure is usually used for those who are looking to get involved working in some capacity in the proximity of children, young people and vulnerable adults and can also be sought by others where you may be working in other sensitive areas or where there are issues of safety and security involved. A standard enclosure will reveal both current and spent convictions alongside any reprimands or cautions which are held on the police national computer and, if the post involves working alongside children, DBS checks will also extend to any information held by the Department of Health and the Department for Education and Skills (DfES). An enhanced disclosure is an even more thorough check and is used for those who are seeking either paid or voluntary work with children or vulnerable adults in which they will have direct contact with those who could be at risk. Issues such as a role which calls upon you to be in sole charge or regularly caring for or training or supervising vulnerable adults and children will usually be asked to have an enhanced disclosure carried out on them before being offered a position of this kind. It will use the same procedures for gathering the information as a standard disclosure but will also include any additional and relevant information held by local police forces. Lastly, the enhanced with checks disclosure is like the enhanced check, but includes a check of the DBS barred lists(previously called ISA barred lists) of individuals who are unsuitable for working with children and vulnerable adults and takes about four weeks.
If you are unsure about DBS checks, speak to the organisation first before submitting an application as it may not be productive to apply if you're going to fail a DBS check. However, rest assured that even if you have criminal convictions, you should not be put off from applying for voluntary work as charities and other voluntary organisations will actively look to recruit people from all backgrounds, including those with criminal convictions as they understand the dynamic of having volunteers from all kinds of backgrounds and even those with a criminal record can, in many cases, offer a level of support to voluntary organisations that is so sought after in terms of having personal experiences which have given them so many positive qualities often as a result of past criminal activity from which they have learned to become a more positive and productive person with so much to offer.
You might also like...
Hi can I volunteer with animals if I have a criminal record?
Lettie
- 15-Nov-20 @ 9:13 AM
Hello, I have aconviction from 13 years ago for theft. I have not done anything else Since. I would like to volunteer at a school what do you think my chances are? Thank you
xxxx
- 1-Oct-18 @ 11:31 AM
Dani - Your Question:
Hi I got in trouble for letting my bf stay at my house when I was on housing benefit and went to court and was fined about 4 years ago I now am starting uni and doing a nursing degree but need to do voluntery work at I hospital will this affect my chances of being accepted as a volunteer Thanks
---
Our Response:
It shouldn't make a big difference. Any DBS check is likely to be looking to see if you are safe to work with people etc.
VoluntaryWorker
- 22-Jun-18 @ 2:44 PM
Hi I got in trouble for letting my bf stay at my house when I was on housing benefit and went to court and was fined about 4 years ago I now am starting uni and doing a nursing degree but need to do voluntery work at I hospital will this affect my chances of being accepted as a volunteer Thanks
Dani
- 21-Jun-18 @ 8:07 PM
Hi Irecentlyreceived apolicecaution and Iwant todovoluntaryworkinvolving publicspeaking. Any advice?
Daisy
- 13-Mar-17 @ 1:27 PM
If someone has a criminal record for stealing money from a vulnerable adult can that person work as a volunteer in a charity shop
Ness
- 29-Jul-16 @ 1:39 PM
Burt - Your Question:
Hello. I have a few drunk and disorderly convictions and a ccj but the D&Ds were years ago. Will this effect my chances
---
Our Response:
The CCJ should not make much difference and the drunk and disorderly offences may prompt further clarification/investigation, to be sure you no longer drink to excess etc
VoluntaryWorker
- 12-May-16 @ 1:51 PM
Hello. I have a few drunk and disorderly convictions and a ccj but the D&Ds were years ago. Will this effect my chances
Burt
- 9-May-16 @ 10:43 PM
I have recently graduated and have criminal record which I received in beginning of 2014 and was wondering whether that will affect my chances to become volunteer legal caseworker. The record was given for s.4 public offence (threatening behaviour), for which I only received a fine.
hamed
- 26-Aug-15 @ 1:29 PM
hi i am 48 single i would like to start as soon as posible i also have a crimal conviction i was in jail for three monthswill this stop me .
kathy
- 26-Jun-13 @ 7:03 AM
this told me what i know. wanted to get some help.
lou
- 20-Jun-13 @ 2:57 PM
Hi my name is caron My goal is to become a social worker or work with young offenders,any volunteer work I will be grateful of
Caron
- 27-May-13 @ 9:55 PM
hi my name is david mcguinnessworked as a security guardwould like to work in clubs volunteer work.
none
- 14-Jan-13 @ 10:35 PM