Working with Animal Welfare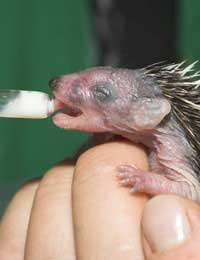 Many people are drawn to volunteer work with animals and the work can vary tremendously and is extremely rewarding. However the over-riding factor in people choosing to work in this area is that they are passionate about animals and that they want to contribute to making the world a better place for domestic pets or wildlife.
Because many of the voluntary work opportunities are provided by charities all operating under limited funds, people who choose to volunteer in this sector will often find that they are highly appreciated and valued as well as the volunteers themselves getting a lot out of a placement.
The Well-Known Charities
If you're unsure of where to start, it's a good idea to do a bit of background research with some of the larger well-known charities. These include:
The RSPCA
Blue Cross
National Animal Welfare Trust
RSPB
Worldwide Fund for Nature
Battersea Dogs Home Trust
PDSA
Cats Protection League.
These organisations in particular will give you some useful pointers if you're looking for volunteer work with animals. You may also want to check out your local newspaper and phone directory as you're bound to find a number of charities involved in animal welfare within easy access of where you live.
Animal Welfare Issues
There are those who get more out of working directly with animals, e.g. helping out with kennel duties, feeding or caring for abandoned pets or helping with wounded wildlife but voluntary work is not limited to these activities. On the contrary, charities such as Animal Aid, the League Against Cruel Sports, the IFAW and WSPA are much more involved with campaigning for actual animal rights where their work is more likely to be office-based away from any direct contact with animals. This type of work might appeal to those who don't necessarily wish to work with animals directly, but who wish to play a more educational role in highlighting animal rights issues and campaigning for their improvement. These issues can include:
Inhumane slaughtering
Hunting
Methods of animal farming
Dog fighting
The illegal importation exotic animals
The overpopulation of domestic animals, which leads to the abandonment of pets.
So, if you feel passionately about any of these issues, you may want to volunteer your services in perhaps a fundraising, campaigning or administrative role where you'll get the opportunity to try to make a difference in the improvement of animal welfare on a much larger scale.
Typical Roles
Such are the extent of the problems and issues facing animal welfare charities that the kind of volunteer roles that are available are virtually limitless. In addition to the direct care of unwanted or injured animals as well as fundraising or campaigning, some of the more common roles that animal welfare charities are looking to fill can include:
Re-homing abandoned pets
Providing an animal ambulance service
Investigating and responding to animal cruelty complaints
Visiting schools and outdoor events to hold educational road shows
Providing 24 hour emergency phone cover
Help with training and behavioural problems of pets and much more besides.
What is for certain, however, is that, if you have a love of animals, you'll never be short of opportunities to 'make a difference' and you'll help to improve the lives of creatures that simply don't have a voice of their own to make a difference for themselves.
You might also like...
I am an executive in plc company with a specialism in analytics. I'd love to help in a small or more significant way if possible. Historically I never pass a homeless person without a smile and a £1, after reading a number of articles I recognise my response isn't the best long term solution and I'd love to understand how I can be more valuable.
kev
- 11-Apr-18 @ 3:46 PM
Hi, Like most people I've been through some tough times in life, but have been fortunate to come out the other side.Really feel like I want to give something back, have two young children but my husband has agreed to look after them to offer my volunteer services one night or a couple each week, would really love to help and give something back
Nick
- 23-Apr-17 @ 9:12 PM
I have been rich..I have been poor and everywhere in between. I have been in asafe house due to abuse and now I wish to give back what what was given to me. But how in Coventry
Ali
- 21-Apr-17 @ 3:39 PM
Hello, My name is Nick and am unemployed so I thought I would offer my services to help animals and there welfare. I have a slight disability but can work and care for animals from dog walking to rescuing animals. Just trying to find out how to volunteer in my local area
Nick
- 7-Nov-16 @ 2:03 PM
i mean volunteer place where i can go after school
Erin
- 16-Sep-16 @ 7:09 PM
Hi. My name is ambarish. I m a 29 year old boy. I have done plastic engineering. I have worked in bahrain for 2 years as well as in india for different manufacturing company. But now I wish to settle in india. I have a great weekNess for animal welfarefor their better and secure future so than we human beings can aspect a green or healthy earth. I have searched many organisations/ngo related with animal welfare. But I didn't understand their terms and conditions or activities.I want to do something actively for the speech less life. Please suggest me how can I join a welfare organisation particularly related to wildlife not for pets. And shall I resister for this or its free of cost? How can I join them and how can be an active member on this fact? Plz consultant me!
Lulu
- 4-Sep-16 @ 5:08 PM
Hello I am really interested in doing some voluntary work. I am currently inbetween emplyment so would love to help out before returning to work and maybe continue once I gain employment. I adore all animals and am keen to help.If your aware of any opportunities within the Wolverhampton area please contact me with details. Hope to hear from you soon. Thanks Julie
Jules
- 28-Apr-16 @ 5:06 PM
We and my wife are both retrired, and appreciate that christmas is about family and friends. But now we have moved down south we no longer have the commitments that we had years ago looking after our children. So we would like to help other less fortunate at this time of year and help them out in working on christmas day to provide food etc. We are free spirits and just want to help.
scragg
- 25-Nov-15 @ 11:40 PM
Hi I'm hannah and I'm 26 years, I'm a single mum myself and understand the stress and strains of money worries, and if you are able to get food on the table. I had a difficult few years myself, but i have now got a steady job a lovely house and and very happy little boy. I am very intereste in helping out anyway I can.
Han
- 15-Nov-15 @ 10:31 AM
@talah. Your best course of action would be to search for organisationslike the RSPCA and any animal sanctuaries in your area and approach them directly.
VoluntaryWorker
- 20-May-15 @ 2:00 PM
Hi I am really interested in working for voluntary in direct animal care. I am 17 years old and turning 18 this December. I really love animals. I have spent lots of time in looking after various animals such as goats,cats,hens,cows and dogs. I am really passionate about this voluntary work. I live in Leicester. Postcode is le2. As I go college on weekdays it would be very grateful if I was able to work on weekends. Thanks
talhah
- 17-May-15 @ 12:20 PM
Hi I am really interested in doing some voluntary work, it's something I've been looking to do for a while, and I'm currently inbetween work so would love to help out before returning to work and hopefully continue once I have. I'm eager to help, so if your aware of any opportunities within leicester please let me know. Thank you
Jade
- 20-Dec-14 @ 1:02 AM
I live on the Northants/Bucks border - ie. Olney/Bozeat/Milton Keynes.I would be very interested in working with the homeless.I have some experience - working with homeless people during the cold winter months when churches in Milton keynes opened up their premises to provide a hot meal and somewhere to sleep throughout thecolder months.I have also worked with the vulnerable - elderly, disabled, children etc as a social worker - (many years ago now).I am 64 years of age.
"Nanny Marian"
- 5-Oct-14 @ 12:45 AM
I am really hoping to find some voluntary work, I work Monday to Friday, But I am free week nights and weekends! I would really love to give something back and hope there is something available near me so I can help out in any way! I live in Ashton under Lyne, Lancashire Thank you
Lauren
- 15-Dec-13 @ 2:44 PM
Can you please let me know if there are any opportunities in the Cheshire and/or Manchester area for volunteers? This is for a man who has some learning difficulties and whom has just completed a 3 year horticultural and animal care course. He is very motivated to do this type of work and we could be very grateful if you could let us know either way. Many thanks Pam
ps
- 29-Oct-13 @ 11:41 AM
Hello my brother is an x drug addict and he would benefit himself and the homeless with his compassion for these unfortunate people, if you could direct me to an appropriate place in Bury Manchester for him to volunteer we would be very grateful Thanks Caz
caz
- 9-Feb-13 @ 12:26 AM
Hi i have a daughter who is 15years old she has been interested in doing some charity work but because of her age i dont know if its possible. She attends school in the mornings and she would love to be able to help if she can. We live in perry barr in birmingham.
nikki
- 9-Feb-12 @ 7:55 PM