Frontline Volunteers: Working With the Police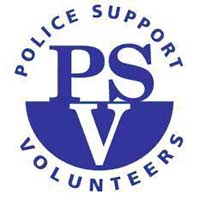 New opportunities to volunteer with Britain's 51 police forces are giving individuals unprecedented engagement with the frontline of public safety on a personal, forensic and judicial basis, but what exactly is a Police Service Volunteer, who can become one and what do they do?
Force by force volunteering
The forty-three police forces in England and Wales, and the eight in Scotland, all have different roles and needs in relation to volunteering within the police. At present virtually every police force has scope for Police Support Volunteers (PSVs) and many offer opportunities for PSVs to become Special Constables. The National Policing Improvement Agency has a number of aims in relation to PSVs and their use in local policing:
To ensure police volunteers are managed effectively, and are used to add value to, rather than replace, the work carried out by paid staff and officers.
To increase numbers of people volunteering with police and the range of activities they undertake.
To encourage greater engagement with the diverse communities that the police serve.
To improve the service the police provides to the public through effective use of volunteers.
To ensure that police volunteers are valued and recognised as an important part of the extended police family.
These aims are intended to find a balance between the roles of volunteers in adding value by supporting paid police officers and the need to create worthwhile and value-filled roles for volunteers. These aims have often been seen by police officers as being somewhat in conflict, with PSVs being given what some officers have seen as 'easy' tasks but the new NPIA guidelines, based on the 2010 coalition Government consultation document, Policing in the 21st Century: Re-connecting the police and the people are designed to remove both conflict and overlap in roles, so that paid officers and volunteers can both feel they are a vital part of the policing package.
Police Support Volunteers
Each force has a different perspective on PSVs and shapes the volunteer role to fit with local conditions, policing needs and even seasonal variations in population or land use. However, most PSVs have administrative roles like office assistants undertaking paperwork or computer-based work like data inputting. Many have a combined admin/public role, such as serving as Closed Circuit Television (CCTV) operators or working on a police station front desk alongside a paid officer. Some undertake more street-based roles like being a Police Information Point assistant in a shopping centre or community centre.
Where an individual has specific skills or abilities, a role may be tailored for them within the wider policing budget. This may be as simple as being trained to serve as a roadside camera operative, or more specialised background training may be called on for service in photographic work, acting as a police counsellor or even providing religious support as a police chaplain. These specialist roles vary from force to force.
Special Constables
Special Constables are also volunteers, almost entirely part-time, but differ from the PSVs in that they do serve as front-line officers, and have identical powers to them. All Special Constables hold the office of constable, although their grades may vary within the Special Constable structure – this frequently confuses the public! Because each Special Constabulary has its own organisational structure and a form of grading that recognises seniority and special skills, some 'Constables' outrank others. However, Scottish Special Constables have no grading system at all. Some Specials receive expenses and allowances (usually for uniforms and travel) and in Scotland they get a special 'recognition award' which can be as much as £1,000 per annum. Despite this, their hours of work, which are usually between 16 and 25 hours per week, are voluntary and unpaid.
Police Cadets
Some police forces also have Volunteer Police Cadets (VPCs). The cadet branch is usually uniformed, always voluntary, and a youth organisation. The best known of the cadet services is the Metropolitan Police Services VPC which accepts volunteers aged between fourteen and nineteen from any of the London boroughs to serve as a cadet. The Met is particularly keen to integrate young people who may be vulnerable to crime or social exclusion into the cadet structure and ensures that cultural or personal background and financial circumstances do not influence the ability of a young person to serve as a VPC.
A volunteer in the VPC is given a grounding in policing skills as well as an opportunity to develop skills and hone their team-player abilities. The aim of a VPC service is to:
Encourage practical interest in policing among young people.
Offer training to encourage positive leadership.
Develop the spirit of adventure and good citizenship.
Build physical wellbeing through weekly organised activities.
Practical experience may include neighbourhood policing opportunities such as taking part in community safety events and street surveys, serving as a steward at local community activities and (with the Met) international events such as Remembrance Sunday, the London Marathon and the 2012 Olympics. Many cadets also get to visit specialist police units such as Marine Police, the Mounted Branch and Firearms and Forensic units.
You might also like...
I used to be a community police volunteer in UAE, was trained or first responding, first aid and medical and disaster first responders. I do have my training certificates from UAE volunteering and also have my Abu Dhabi Community Police training certificates. Will that make it any easier for me to be a volunteer with Police in Aberdeen (Scotland)? If so, how can I apply? If not, will I still be able to join them and start from scratch with the local police based on their standards and policies?
AHK1984
- 7-Dec-21 @ 11:46 AM
Are there volunteering opportunities within the mounted branch of Police Scotland (assisting in the care of the horses)?
Olly
- 31-Aug-20 @ 2:20 PM
I willing to offer my support to the comunity im ex soldier and gym instructor many respect
I willing to offer my support to the comunity im ex soldier and gym instructor many respect ??
Jo - Your Question:
Hi I am currently studying HND Counselling. I am looking for a placement within the police sector for the start of November 2018 as I am interested in working within the police sector once I have qualified. It would be really appreciated if I could get an email to guide me in the right direction.
---
Our Response:
There is a list of police volunteer opportunities together with links to apply
here
VoluntaryWorker
- 15-Aug-18 @ 10:25 AM
Hi I am currently studying HND Counselling. I am looking for a placement within the police sector for the start of November 2018 as I am interested in working within the police sector once I have qualified. It would be really appreciated if I could get an email to guide me in the right direction.
Hi I'm looking to do voluntrrr work with the police force. I'm single work in my own family business have worked for many years with the public and now I'm looking to put something back and help the wider community . Thank you.I live in North ayrshire
None
- 20-May-18 @ 10:54 AM
I would like to apply for a volunteering role as a Police Support Volunteer. I have degree in Statistices & Computer Sciencesfrom UEL since 1996 and I am planning to start a Msc in Cyber Security & Forensic Sciences at UEL from 2018. . I speaks French , English , Swhahili and Lingala . Looking forward to hearing from you.
PAPA
- 29-Dec-17 @ 2:09 PM
I wish to find a opening to freely volunteer for a post as police support officer part time in Slough Thames valley police I speak Three languages English mother tongue n polish hindi and understand Swahili and iam a British citizen . Contact me via my email have alot of experience in policeinformation .
Albie
- 2-May-17 @ 2:20 AM
I I'm a full time mum and would love to volunteer at my local police station I hate been sat around doing nothing I'm always trying to help where I can and when I can I live in hull just like some more help if you could pleas thank you
Rizzo
- 26-Apr-17 @ 9:11 PM
im interested in volunteer work for West Yorkshire police as a CCTV operator. ideally in or around the Wakefield Castleford or Pontefract area. any information would be appreciated. thank you.
daley
- 9-Jan-17 @ 7:19 PM
I would liketo apply for a volunteering role as a Police Support Volunteer. So that it will be easy for me to get job as a CCTV operator.And I'm lookingaroundBirmingham.Kind regards
Sana
- 29-Dec-16 @ 8:50 PM
I would like to offer my services as a volunteer. Please contact me with further information about becoming a volunteer. Many thanks
Mikey
- 17-Dec-16 @ 8:41 PM
hello my name is Edelasio. I am willing to work, look for something to do and I promise not to disappoint. I am willing to learn.
Lupangue
- 30-Jun-16 @ 2:45 PM
I'm interested in voluntary work with you.
rainbows
- 23-Sep-15 @ 10:40 PM
I would like to start building experience in a new and exciting career for me. I am a licensed CCTV operator who has just received their badge but, unfortunately, I have not got any experience as of yet. I hope that you will be able to provide my first job as a CCTV Operator. I am ready to work as a volunteer to start gaining experience.
Yuriy
- 15-Apr-15 @ 9:33 AM
Hello, I have been trained as a CCTV operator but I have no experience. At the moment I am looking for a place in London as a volunteer to gain experience in this sector. So that it will be easy for me to find a job in the future. Best Regards. Aimar Guido
gogo
- 30-Jan-15 @ 2:48 PM
@JB. try your local authority first. You have not included details of your location so unfortunately we cannot give you any more specific information. Good luck.
VoluntaryWorker
- 21-Oct-14 @ 1:59 PM
I am making enquiries regarding any requirement any organisation may have for volunteers on Christmas Day 2014.
I am a counselllor trainee in my first year of a counselling diploma. I am looking for a placement, which is proving hard to find. Alot of the companies I am approaching are asking for experienced students or those in the second year of their diploma. Any ideas or companies I can approach? Thank you
I would like to apply for a volunteering role as a Police Support Volunteer. I am graduate from the University of Bedfordshire, BA Hons in Criminology and wish to apply the knowledge and skills gain during my years of study to help the community. May I please kindly request for information and application packs in this regard. Thank you Collins Satikono.
john
- 6-Aug-13 @ 3:58 PM
Hi, I trained as a CCTV Operator but I have no experience and I am looking for a place around London to volunteer so that it will be easy for me to get a job as a CCTV Operator. Kind regards
Nnedi
- 19-Jul-12 @ 3:42 PM