Volunteer Caring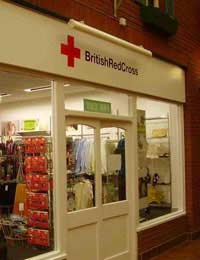 We often tend to think of voluntary work in the 'caring' sector as one in which we visit people in their own homes to help them out if they are unable to do everything for themselves. However, whilst these roles certainly exist and play a vital supporting role to social services, volunteer 'caring' encompasses a much broader definition in terms of what you can get involved with by way of providing voluntary 'care'.
A typical role may see you helping out on a hospital ward, perhaps even becoming a hospital 'buddy' i.e. visiting in-patients who might not get any visitors or offering specialist skills such as massage, for example. There are many organisations both locally – your local GP's surgery, for example as well as nationally and here are some ideas you might wish to consider as many of them will have branches in your local area.
The British Red Cross
It not only works in war stricken countries or in places where famine or natural disasters have struck, although the work in these areas are some of the most vital, it also operates in the UK, supporting other services and providing care in times of crisis. Volunteer roles can also include working alongside the emergency services and also providing support for disabled and sick people.
WRVS
Although this stands for the Women's Royal Voluntary Service, male volunteers play a big part in it's success too. The core aim is to provide practical help at the grass roots level, which can make a difference to a person's life. This includes providing a meals on wheels service and holding community lunch clubs to give older people a chance to get out of their own homes and into the community. Many people also choose to work in the shops, which are often located in hospitals.
Hospices
Volunteers can make a huge difference in the lives of those who may be forced to reside in a hospice due to a life threatening illness. The Hospice Information Service has it's own website, which will enable you to find out about voluntary opportunities in your local area.
St. John's Ambulance Service
It exists to promote First Aid medical support and caring services and supports local community needs and education, training and development initiatives to young people. It's a great organisation, particularly for youngsters looking to get involved as a volunteer as over 50% of members are under 18. There are also junior members groups too – the Cadets, for those aged between 10 and 18 and the Badgers, for those aged between 5 and 10. Therefore, it actively encourages younger people to think about voluntary work very early on in their lives.
The Samaritans
It understands that 'care' in the community needs to be extended to mental problems and everyday life difficulties just as much as physically restricted people need help. It's phone lines are manned 24-7 and it's a vital resource for those who may be experiencing severe feelings of distress, anxiety, depression and despair and who may even be feeling suicidal. An empathy with these issues and the ability to listen and not to be judgemental, but simply supportive, is crucial in this line of voluntary work.
Other areas of voluntary care work include phone advice lines and other activities for organisations such as Childline, Mind, McMillan Cancer Relief, Winged Fellowship Trust, Attend, Rehab UK and Home-Start. These are just some of the things you can do to get involved in a voluntary care role.
The concept of 'care' can be very broad indeed and you may even come up with some ideas of your own as sometimes things might not spring to mind as offering a 'care' contribution. A good example of that would be hospital radio where budding DJs, sports commentators and technical enthusiasts are all involved in offering a 'care' facility to patients without them often really being aware of it.
You might also like...
I am currently a voluntary care worker working with special needs adults. I am concerned at the amount of responsibility I have been given. As a volunteer Is there certain things I shouldn't be doing( i.e administering medication , shavinga client, writing client case noted etc.) are there any legal guide lines.
Taff
- 25-May-17 @ 6:11 PM
Hi I'm looking for voluntary job in caregiver on Saturday s
Nomanesi Nursey Mpal
- 13-Dec-16 @ 2:46 PM
please I will appreciate ifgiving the opportunity to work in a nursing home or residential home as a care assistant. I have 5yrs of experience when i was working in Italy,and presentlyi need a placement b/c ienrolled for an nvq level 3
collins
- 27-Nov-13 @ 8:59 PM
Hi have a nvq 2 in care and am looking to do some voluntary work help out for a couple hours.
Shauna
- 20-Jun-13 @ 6:27 PM
hi Im currently doing an access course ready to go towards university as my chosen field is nursing just wondering if you are able to help me find some volunteer work.I have current experience working with children and elderly.As I have an nvq level 3 in childrens care learning and development and have worked for local council as a carer in the community manual handling training all complete thanks Ashley Steel
ash
- 6-Oct-11 @ 10:12 PM
I want information of the association.
nadilusion
- 6-Jun-11 @ 3:47 PM