Questions to Ask Yourself Before Volunteering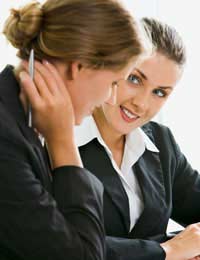 You'll probably be reading this article because you have become interested in the possibility of volunteering. Maybe a friend or family member is involved in a voluntary role and you've found it potentially appealing when they've described their experience to you or perhaps something you've seen on TV or read in a newspaper or magazine has pricked your conscience and you're feeling a desire to help a particular cause. On the other hand maybe you've always been passionate about a specific cause and you've started to think that you can do more to help. Whatever your reasons, volunteering can be one of the most positive things you can ever do. What you'll get back in return for the efforts you put in will make it seem so worthwhile but it's not something to take on lightly and you should ask yourself a number of questions before you decide to go ahead with volunteering.
Consider Your Skills
No matter what cause you feel most passionate about, you need to consider the skills and personal qualities you have and determine whether or not you have the appropriate skills to make a valid contribution to your chosen cause. If not, you need to ask yourself if it's possible to obtain the necessary training before you apply. Alternatively, you may not know exactly what you really want to volunteer for just yet. In that event, you still need to assess your skills then do some research and find out what be the most appropriate organisations which could make good use of them and if you are interested in any of those.
Time Commitments
Most voluntary organisations will require a certain amount of commitment from you each week or month. They may be able to offer you a degree of flexibility but you may be required to work some weekends or evenings and, regardless of the days you're on duty, you may need to commit to a set number of hours each week or month. Therefore, you need to consider your other responsibilities such as any work, college, family or sports commitments and determine whether or not the work patterns of a particular organisation will fit in with all of your other commitments.
Travel and Cost
If the organisation you're thinking of volunteering for isn't on your doorstep, you'll also need to think about how you're going to get to and from the location, how much it's going to cost to get there and whether or not you'll be able to reclaim travel expenses. This is even more important if the voluntary work is overseas as travel expenses can be astronomical and you may need to get involved in trying to obtain donations and sponsorship too.
Professional and Flexible
A voluntary position isn't for those who go into things half-heartedly or for those who are rigid in their expectations of what it might entail. Volunteers are at the core of many an organisation's ability to function so, even though you'll be unpaid, it will still often demand the same degree of professionalism on your part as you would have to demonstrate if you were an employee. Similarly, you'll have to be flexible in your outlook on the role as changes to established routines are quite common so you'll need to be able to adapt quickly and be open to change.
Volunteering Overseas
Becoming a volunteer overseas is not for the faint-hearted and there will be even more questions to consider. Any family commitments will need to be discussed and you really need to ask yourself whether you're truly prepared to spend what could be months away from home. Whilst volunteering overseas might seem adventurous and often is, it's not a holiday and will definitely not be as 'glamorous' as it might seem in your imagination. You might be living in relatively basic conditions and you'll often discover that things that you take for granted in the UK are very different in some overseas countries, especially in the under-developed parts of the world. You'll need to learn new customs and be prepared to adapt to often quite primitive living conditions and adjust to climates you're unfamiliar with so these are other considerations you'll need to take into account.
However, as long as you carefully consider all of the issues that are relevant to the type of role you're looking to undertake and are satisfied that you understand and accept all of the things that might be required of you, then you should go ahead and apply as you will not only be making a positive contribution to a cause you feel passionate about, but you'll be rewarded by the experience of volunteering. It can be fun, enjoyable and fulfilling in so many different ways and it will benefit you greatly in your life beyond the actual experience itself.
You might also like...
please contact me regarding volunteering
none
- 20-Aug-13 @ 12:55 PM
Please contact me as I wish to be involved as the website does not give anyone the chance to actually become involved.
bri
- 17-May-11 @ 10:35 PM