How do I get into Volunteering?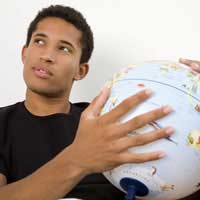 Many people already have a clear vision of how they want to get into volunteering and have a defined plan of what they want to achieve and how they intend to achieve it. For others however, they might remain very committed to the idea of volunteering but may not know exactly what they want to do or how to make sure they find an opportunity that specifically suits them. Here is some advice if you don't know where to start, which will be useful before you even make any direct approaches for volunteer work.
Consider the Implications
Whilst it is quite possible to combine volunteer work with other commitments in your life, it is necessary to think things through first. You'll need to establish how much time you plan on giving and at what time of the day you can do that. You'll also need to find out about things like travel expenses, whether or not the company or organisation will provide insurance cover for you and there might also be implications surrounding any state benefits you might be in receipt of so do check that out too with your local benefits office.
What can you Offer?
A good way of determining the kind of work you might wish to get involved in is to make an honest appraisal of the types of skills and personal qualities you possess and how they might be transferred to the voluntary sector. Although a commitment to and enthusiasm for a particular cause are the most highly sought after qualities by any voluntary organisation along with an understanding, patient and cheerful approach to your work, there may be specific skills and knowledge you have that might be more relevant to a particular organisation, which will be invaluable to them and will help you get more out of the experience too.
You'll also want to establish what's in it for you too and there is another article about the benefits of volunteering and what you might be looking to get out of it in another article contained within this website. This will also help you make the most of your voluntary experience as it's clearly a two-way deal here – i.e. you must be able to take something out of the experience as well as giving to it if your time as a volunteer is going to be a happy and productive period.
Look at the Costs Involved
If you plan on volunteering close to home, you'll have few, if any, expenses to consider. However, if you plan on helping out in a residential capacity or even thinking about volunteering overseas, many organisations will require you to pay something towards the cost of giving you food and shelter and, if overseas, you may be required to subsidise your travel costs too. No matter how noble a cause you may be passionate about helping with, it's important that you're not out of pocket to any great extent so be sure to do your homework first.
Making an Approach
Once you've done all of your research and decided which voluntary organisation is right for you and where you wish to work, the usual approach is to send a letter or e-mail attaching your CV, unless you are asked to complete an application form. The important thing to remember is to treat your letter and CV or application form in much the same way as you would if you were applying for a paid job.
In other words, although voluntary bodies are often crying out for volunteers, they can still be choosy and will only want to take on volunteers if they've demonstrated some degree of commitment to their cause and can also indicate certain skills and personal qualities that will be of benefit to the organisation concerned. Therefore, it's crucial to remember to approach them with the same degree of professionalism, even if you are going to be giving up some of your time without a wage in return. After all, this is what the spirit of volunteering is all about.
You might also like...
Hi - myself and my 12 year old son would love to register to become volunteers at a local old peoples home if possible. we want to bring joy and conversation and happiness to maybe someone who doesnt have visitors as much
mumandson
- 5-Jun-17 @ 1:51 PM
I was a volunteer for over 2 years for a charity raising funds to build a hospice. I recently stated work for an animal charity (3 hours per week) I was told this was a conflict of interest by hospice charity and had to leave. Feel very angry at this treatment, through my gift aid sales for 2 years I also raised £700 from my donations. Is there any where I can complain at this action.
Jan
- 30-Apr-17 @ 7:21 PM
I work part time at a local school, but my hours are all over the place, (in work for an hour and half and then out for two hours and then back in again for four hours); therefore, I am stuck in a routine, where I am at home doing housework and not gaining any skills and meeting new people. I have been in this job for ten years. I am considering volunteering but, I don't know where to start. I'm trying to find a sort of questionnaire that requires your interests and skills so you know what volunteering role suits you. Does anyone know if there are any skills and interest questionnaire for applying for volunteering. Thank you.
Emily
- 5-Aug-16 @ 1:41 PM
I am interested in becoming a volunteer for hospital radio as I enjoying being a DJ,I have over 30 years ofCountry music knowledge. I do internet radio as a hobby but I would love to be a paid DJ and I am looking for experience and knowledge of becoming this and also being in that form of environment.Please could you let me know where I need to look to find volunteering work for this Yours faithfully Steven Brown
Steve
- 8-Jan-16 @ 10:45 AM
@bri. Try your local CVS. If there is a specific area you would like to get involved in, you could try searching for voluntary work in that field.
Do it .org
is a good way to find something specific.
VoluntaryWorker
- 26-Mar-15 @ 2:26 PM
I am an ex army warrant officer with 2 sons a stepdaughter and 3 grandchildren.I am 59 years old, a fully employed engineer with plenty of spare time and wish to help in the community.
bri
- 24-Mar-15 @ 1:17 PM
@Cory. YOu could try law firms in your area and also the legal departments of local companies. There are also some legal volunteering opportunities
here at lawworks.org.uk
VoluntaryWorker
- 29-Sep-14 @ 1:58 PM
Hi, I'm only 17, still in full time education. However, I'm looking for experience in Law because I love law and wanted some experience before going to university. I would like to do some Christmas holiday work for a couple of weeks, or Easter or summer holiday work. Do you know how I would be able to get involved in this type of volunteer work?
Cory
- 26-Sep-14 @ 9:11 PM
@Rakel. Your local hospital website will have details of volunteer opportunities on its website. In the meantime you can find more about volunteering for the NHS
on this page on their website
.
VoluntaryWorker
- 17-Sep-14 @ 10:06 AM
Hi, I am Rakel, I am 26 yrs old and I'd love to do some volunteering work at some hospital pharmacy.
Rakel
- 14-Sep-14 @ 12:21 PM
Hi,I would like to find out about volunteering for meals on wheels in Nottingham.
Jacqui
- 28-Aug-14 @ 4:27 PM
Really want to get into voluntary work part-time within hospital. I have a caring nature and great people skills that I no patients as well as staff would benefit from the support I can give. How do I go about looking for this sort of voluntary work?
philly
- 8-Apr-14 @ 12:56 PM
I have been sacked by the service I was volunteering for & I have been told there is no right of appealis there anything I can do?
jamsie
- 12-Dec-13 @ 5:30 PM
Interested in Volunterring for a few hours monthfor Homeless persons.I have good cooking skills and interested in supporting the community.If you need any cooks/assistants please contact me.
Polly
- 16-Jun-13 @ 10:22 AM
I was wanting to know what I would need to do to work with homeless people? Many thanks Hazel.
Ruan
- 7-Apr-13 @ 8:17 AM
i am 21 years old and have learning difficulties. I would like to do some voluntary work to help and meet new people, my mobility isnt too great so i cant stand for a long period of time.
stace
- 18-Mar-13 @ 3:36 PM
I retired from General Motors in 2005 and relocated to Georgia from Dayton,Ohio Nearly 3 yrs ago. I am interested in volunteer work because I enjoy helping and devoting my time to others and also just to lend helping hands to people in need.
Niecy
- 22-Aug-11 @ 12:30 AM