Working with the Homeless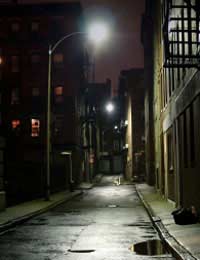 We're all very familiar with seeing homeless people on the streets of our cities and towns. Some of us might feel sympathy with them and offer them some loose change or even buy them a hot drink or meal but the reality is that the majority of us will simply walk on by without so much as a thought or a second glance. We all tend to take the fact that we have sufficient food to eat and a warm safe bed in which to sleep very much for granted.
However if you've ever sat down and thought about what it is REALLY like to be homeless – it is quite a scary proposition and it could happen to any one of us. There are many ways you can volunteer to help with the homeless and to give your time and effort to this cause can be very rewarding for both the volunteer and the homeless person alike.
Helping out at a Shelter
There are many types of different shelter where you can volunteer your services. There are those for the elderly, battered women, drug addicts, children and single mothers – all of which are crying out for volunteers to help them. You might be signing in new residents, helping with counselling the homeless, assisting with providing the homeless with information on how and where to get aid from the likes of social services, for example.
Within these shelters will be a variety of people. There may be those who have become 'institutionalised' to living on the streets and simply may want to stop by for a few hours to get warm or to get a hot meal and others who might be 'resident' and using the shelter as a stepping stone on the way to achieving a place of their own and becoming more self-sufficient. These places can often bring both volunteers and the homeless very close together spiritually in our understanding of the basic human needs of warmth, food and shelter.
Working in a Soup Kitchen
These provide one of the basic necessities of survival in providing food and drink for the homeless and others who may be disadvantaged and heavily rely on volunteers to help with preparing meals, picking up the food from suppliers, serving the food and cleaning up afterwards.
Using your Work Skills and Hobbies
Voluntary work with the homeless need not just be about ensuring that they have the basic sustenance to survive and it involves far much more than simply keeping them alive. Every one of us will have a skill gained through work or a hobby that can help the homeless. Doctors, dentists and other medical staff, for example, can help treat the homeless in clinics and lawyers will be able to help with any legal matters the homeless person might be experiencing.
You may have a skill gained through a hobby like photography, for example, and in some cases, not only might that inspire a homeless person to want to learn more, it can often kick start them into believing more in their own skills and there are many success stories of homeless people who have gone on to forge successful careers as a result of being inspired by a volunteer in this kind of way. So, teachers as well can play a part in this in their spare time.
Supporting Independence
There will be those who have finally broken free of the 'homeless' tag and may have found independent accommodation of their own. And, whilst this is a positive step on their long road to independence, they might need help with simple tasks such as learning how to balance a budget or help with paying household bills, or helping organise washing, cleaning, shopping and cooking duties for them until they can do it for themselves so there are plenty of opportunities to help people in their own homes too as well as in shelters.
Escorting on Trips
A number of charities will often lay on transport to take the homeless on a day out to relieve them of the pressures of their predicaments for a while. You may wish to volunteer your services as a driver or an escort to help them on their day out.
The Importance of Showing Respect
The only way that you can successfully help the homeless is to show them the same degree of respect that you would show to anybody. Each and every one of us has talent and skills and a homeless person's skills might simply be lying untapped through years of neglect, abuse or illness. By supporting them in the right way, you can help to build up their trust and confidence and help to bring their talents to the fore, which can be very rewarding indeed for you as a volunteer.
Organisations to Contact
To find out more information about ways you can work with the homeless, contact organisations like Shelter, Crisis, Centrepoint, Hope Worldwide, Emmaus, the Depaul Trust and there are many others too which you'll find on the internet.
Does your Organisation Help the Homeless?
If you run a charity or non-profit organisation that helps with the homeless and you are looking for volunteers, please email us with your details (the email address is on the
contact us page
). We are often asked for information relating to certain areas of the UK in our comments section especially by those who want to volunteer at Christmas time, so we will be happy to include your details in our responses.
VOLUNTARY WORKER IS FOR SALE.
This website is for sale [more info].
You might also like...
Hi live in Halifax and will be on own at Christmas. Would like to volunteer shelteror soup kitchen.Really don't mind.
Cecile Rogawski
- 19-Dec-20 @ 6:58 PM
Hi me and my mum would like to volunteer Christmas Day in Wakefield please get in touch if help is needed
Caroline
- 16-Dec-20 @ 9:16 AM
Hi, I would love to help out on Christmas Day in the Basingstoke area. I will be on my own & I'm very keen to give something back to the community & help people out.
Hi, my daughter and I would love to lend a helping hand on xmas day at a soup kitchen in basingstoke and/or Reading, and would also want to volunteer to do this every saturday need be. Please get in touch.
Helpful
- 7-Dec-20 @ 4:35 PM
Hi guys, I'd love to volunteer wherever needed on christmas day if you need any extra support with things. Thanks
Max
- 30-Nov-20 @ 10:04 PM
Hi, I'm in the Darlington area and I will be spending Xmas alone this year so would like to offer my services to help outin any way I can.I've never done this before so wasn't sure how I go about finding out where help is needed.
Julia
- 25-Nov-20 @ 1:11 PM
Looking to volunteer around Rushden area if any known places please contact many thanks
Kerry
- 19-Nov-20 @ 11:15 AM
Hi I'm spending Christmas alone this year and would love to make the most of it and help out with something like a soup kitchen. Im in shropshire however willing to travel to Birmingham or wherever to help out
Joel
- 15-Nov-20 @ 6:42 PM
Hi there, I would like to be a volunteer to help out on Christmas Day etc, can someone please contact me and let me know my options
Courtney
- 11-Nov-20 @ 1:38 PM
Hello I would love to volunteer on Christmas Day in any way I can. I live in Darlington, please let me know if there is anywhere I can volunteer? Thanks so much
Anna
- 1-Nov-20 @ 9:50 PM
I am looking to volunteer over the christmas period in the Wakefield area
Amanda
- 30-Oct-20 @ 8:15 PM
Hi, I would love to volunteer at a soup kitchen in the Wakefield area over Christmas inc Christmas Day - how do I go about this?
Jen
- 29-Oct-20 @ 12:13 AM
Me and my daughter would like to volunteer at a soup kitchen anytime over Christmas. Please could you give advice on who to contact . Thank you
Roz
- 4-Oct-20 @ 12:12 AM
Would love help homeless people I fed one other day in huddersfield she was crying her eyes hungry i couldn't eat anything until i knew she had something to eat first i gave her a sausage rollwasnt enough I went to chippy got her some chips and a drink I wish I could have done something more I have useless it breaks my heart this
Hols
- 22-Jul-20 @ 4:39 PM
I would love to volunteer to help the homeless, deliveringfood or clothing or serving in soup kitchen
Currently a student paramedic, would like to help in anyway I can
Dennis
- 31-Dec-19 @ 9:51 PM
Hi, I would like to donate food to the homeless in Barnsley tomorrow (24th Dec 2019) can someone please advise me how I can do this.
Chris
- 23-Dec-19 @ 7:46 PM
Would like to volunteer for soup kitchen over Christmas in the Wakefield area. Available from 27th Dec. Please can I have some info on how to go about this. Thanks. Alison.
Ali.
- 22-Dec-19 @ 4:27 PM
* from Bramley, between reading and Basingstoke
Jacob
- 19-Dec-19 @ 11:48 PM
Available for the next two weeks to volunteer at a soup kitchen. Happy to work on Christmas and New Year's Day as well
Jacob
- 19-Dec-19 @ 11:47 PM
I am available to work in a soup kitchen in Torbay/ Teignmouth area over the Christmas and new year period. Please get in touch. Thanks
Marta
- 17-Dec-19 @ 8:39 AM
Hello I would like volunteer at the Coventry Soup Kitchen during the Christmas period, ie between 23/12 - 27/12/19. If there is still open vacancies 0lease contact me via email. Thanks
Sally
- 16-Dec-19 @ 9:10 PM
My daughter and I would like to help out in a soup kitchen for the homeless on Saturday 28th December 2019... please advise how we can do this. Thank you in advance. Janine
My husband and myself would like to help on Christmas Day in a local soup kitchen.We live in Barnsley
Deb
- 11-Dec-19 @ 1:33 PM
Hello I would really like to donate some of my time helping in soup kitchen or similar for the homeless people off Southampton or Salisbury I seen be be go around in circles any advise please
Jax
- 2-Dec-19 @ 12:39 AM
I would like to help people who are experiencing a hard time ,homelessness ect
Rita
- 28-Nov-19 @ 9:09 PM
I live in Eastbourne and would love to help people who are experiencing homelessness or hard times maybe at a shelter or food kitchens
Rita
- 28-Nov-19 @ 9:06 PM
I live in Gloucester, my husband and I would like to help with soip kitchen over Christmas, we don't know how to go about it.. Can anyone help with advice
Bella
- 25-Nov-19 @ 7:49 PM
I am based in Eastbourne and I am looking for somewhere I can go and volunteer on Christmas Day. Thank you ??
Danni
- 22-Nov-19 @ 8:49 PM
I am based in wakefield, my daughter who is 9 and i are wanting to help any lpcal homless shelters or soup kitchens any advice would be great Thanks
Ljenk
- 14-Nov-19 @ 12:35 PM