Working with the Homeless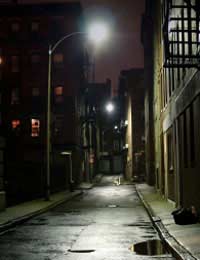 We're all very familiar with seeing homeless people on the streets of our cities and towns. Some of us might feel sympathy with them and offer them some loose change or even buy them a hot drink or meal but the reality is that the majority of us will simply walk on by without so much as a thought or a second glance. We all tend to take the fact that we have sufficient food to eat and a warm safe bed in which to sleep very much for granted.
However if you've ever sat down and thought about what it is REALLY like to be homeless – it is quite a scary proposition and it could happen to any one of us. There are many ways you can volunteer to help with the homeless and to give your time and effort to this cause can be very rewarding for both the volunteer and the homeless person alike.
Helping out at a Shelter
There are many types of different shelter where you can volunteer your services. There are those for the elderly, battered women, drug addicts, children and single mothers – all of which are crying out for volunteers to help them. You might be signing in new residents, helping with counselling the homeless, assisting with providing the homeless with information on how and where to get aid from the likes of social services, for example.
Within these shelters will be a variety of people. There may be those who have become 'institutionalised' to living on the streets and simply may want to stop by for a few hours to get warm or to get a hot meal and others who might be 'resident' and using the shelter as a stepping stone on the way to achieving a place of their own and becoming more self-sufficient. These places can often bring both volunteers and the homeless very close together spiritually in our understanding of the basic human needs of warmth, food and shelter.
Working in a Soup Kitchen
These provide one of the basic necessities of survival in providing food and drink for the homeless and others who may be disadvantaged and heavily rely on volunteers to help with preparing meals, picking up the food from suppliers, serving the food and cleaning up afterwards.
Using your Work Skills and Hobbies
Voluntary work with the homeless need not just be about ensuring that they have the basic sustenance to survive and it involves far much more than simply keeping them alive. Every one of us will have a skill gained through work or a hobby that can help the homeless. Doctors, dentists and other medical staff, for example, can help treat the homeless in clinics and lawyers will be able to help with any legal matters the homeless person might be experiencing.
You may have a skill gained through a hobby like photography, for example, and in some cases, not only might that inspire a homeless person to want to learn more, it can often kick start them into believing more in their own skills and there are many success stories of homeless people who have gone on to forge successful careers as a result of being inspired by a volunteer in this kind of way. So, teachers as well can play a part in this in their spare time.
Supporting Independence
There will be those who have finally broken free of the 'homeless' tag and may have found independent accommodation of their own. And, whilst this is a positive step on their long road to independence, they might need help with simple tasks such as learning how to balance a budget or help with paying household bills, or helping organise washing, cleaning, shopping and cooking duties for them until they can do it for themselves so there are plenty of opportunities to help people in their own homes too as well as in shelters.
Escorting on Trips
A number of charities will often lay on transport to take the homeless on a day out to relieve them of the pressures of their predicaments for a while. You may wish to volunteer your services as a driver or an escort to help them on their day out.
The Importance of Showing Respect
The only way that you can successfully help the homeless is to show them the same degree of respect that you would show to anybody. Each and every one of us has talent and skills and a homeless person's skills might simply be lying untapped through years of neglect, abuse or illness. By supporting them in the right way, you can help to build up their trust and confidence and help to bring their talents to the fore, which can be very rewarding indeed for you as a volunteer.
Organisations to Contact
To find out more information about ways you can work with the homeless, contact organisations like Shelter, Crisis, Centrepoint, Hope Worldwide, Emmaus, the Depaul Trust and there are many others too which you'll find on the internet.
Does your Organisation Help the Homeless?
If you run a charity or non-profit organisation that helps with the homeless and you are looking for volunteers, please email us with your details (the email address is on the
contact us page
). We are often asked for information relating to certain areas of the UK in our comments section especially by those who want to volunteer at Christmas time, so we will be happy to include your details in our responses.
You might also like...
I'm looking to volunteer with any homeless outreach group in Maidstone. Currently can't find any group that runs in the evening other than the night shelter. Can you help please? With thanks.
Chrissy
- 20-Feb-17 @ 9:44 AM
Hello, I'd like to help with soup kitchen charities in west reading. Can you help with contact details please
Neen
- 16-Feb-17 @ 7:56 PM
Hi Im looking to do some volunteer work in my spare time in Nottingham.
Greg
- 13-Feb-17 @ 7:29 PM
Debby - Your Question:
Hi I'm looking to help the homeless in Manchester I have a 14 year old daughter who would love to help to.If its just walking the streets and helping to hand food out any help we can give would be great I am a current serving prison office and would love to help
---
Our Response:
Here are the details of some organisations we're aware of in Manchester:
Manchester@shelter.org.uk
Mustard Tree Volunteering
Barnabus Manchester
Manchester community central volunteer page
VoluntaryWorker
- 9-Feb-17 @ 11:02 AM
Hi I'm looking to help the homeless in Manchester I have a 14 year old daughter who would love to help to .If its just walking the streets and helping to hand food out any help we can give would be great I am a current serving prison office and would love to help
Debby
- 7-Feb-17 @ 6:33 PM
I would like to do some volunteer work either working in your soup kitchen or cleaning. I am in Leicester. Thank you.
Kedibonye
- 26-Jan-17 @ 5:32 PM
I want to help homeless people in my spare time Wigan area
Sophie
- 20-Jan-17 @ 3:57 PM
I am a single mom with time on my hands, would love to be able to help out where ever I can, within the homeless sector, have a lot of experience.
Pixie
- 19-Jan-17 @ 4:48 PM
Seb - Your Question:
Hi , I'm 16 and looking to do volunteering in Huddersfield for dofe in places such as a soup kitchen or any other places preferably in the evening ( school). I'm just wondering if I'm old enough to do it and if so where. Thanks
---
Our Response:
Some organisations will consider 16 year olds and the easiest way to find out is to contact them directly. Here are some ideas for you:
Try the Huddersfield Mission on 01484 421461 or email paul.bridges@huddersfieldmission.org.uk
Or
Simon on the Streets
volunteer page to help in Leeds and Huddersfield
There is also a list of homeless charities in the
Yorkshire area here.
VoluntaryWorker
- 10-Jan-17 @ 10:20 AM
Hi I would like to help out wherever I can, I work during the day but would love to help out volunteering in the evenings if possible in the Manchester area, please contact me asap, thanks
Mick
- 4-Jan-17 @ 9:22 PM
Hi, I'm looking to volunteer in Leicester starting within the next couple of weeks. I have a son and I'm pregnant so my time is limited but still would like to be involved and help in any way I can. X
Fliss
- 1-Jan-17 @ 8:47 AM
Looking to give back something. Our plans have changed and we would really like to help people in need tonight to give hope for the new year.We are in London/Essex.If there is anyway we can help please let us know
J&V
- 31-Dec-16 @ 11:15 AM
Hi, I would like to volunteer in any way I can on new year's eve/new year's day in the Wiltshire area (sorry I know this is last minute). I'm physically fit and I have a DBS certificate and clean driving license. Please contact me if there's anything available, or put my name forward to relevant organisations.
Adam
- 31-Dec-16 @ 1:30 AM
Hello I am Interested with volunteering with the homeless, , I live in Coventry, telephone 07435968265, dob 17/04/59. Interests, mindfulness meditation, chi Kung , reiki healer , nature, walking/hiking, crystal healing
Ruthie
- 30-Dec-16 @ 4:20 PM
Hi, can you please advise if I can provide help on NYE in Wirral area, drive, serve, wash up, talk etc?Thanks. Ern.
Ernie
- 30-Dec-16 @ 12:06 PM
Hi, I'm looking to see I I can help out on NYE in the Cheshire area, soup kitchen etc. Please let me know if it's possible.
Sid
- 29-Dec-16 @ 11:48 PM
Hi, I am looking for somewhere to volunteer on new years eve and new years day, in the Midlands, can you please tell me where I can? Thanks!
kiran
- 29-Dec-16 @ 9:22 PM
Hey..I would like to volunteer on new years eve and any other day if there is anything in Manchester
maddy
- 29-Dec-16 @ 2:08 AM
I'm happy to support in any way I can in Merseyside. Any help, driving, collecting donations, anything. Happy to help weekends as well so please let me know any way I can help out...
Dave
- 26-Dec-16 @ 9:06 AM
Hey I would like to volunteer for New Year's Eve. Day or night, I'm wanting to do so,etching New for my New Year's Eve this year. Medway area. Do drive too Hope to hear back
Kay
- 25-Dec-16 @ 3:23 PM
Hi, I'd like to volunteer today (Xmas day) Boxing Day and Hogmanay would be up for doing anything really so I truly hope someone responds to this post, I'm hoping for the city mission or soup kitchen or something like that, Helping others and coming together is what Christmas is meant to be about ?? I'm in the Renfrew area but I can get to Glasgow city centre or wherever, my mobile no is 07468197650. "Happy Xmas everyone."
LouHar28
- 25-Dec-16 @ 7:01 AM
Happy to help out to cook, dish up, do the dishes, clean up, chat, craft, make and drink tea on Christmas day or Boxing day. I am in North London - Enfield. I wanted to sign up with Crisis, but they were already fully booked when I came around to check them out beginning of December. I have just checked out Shelter, they ask for donations. This time around, I would like to offer my time. Let me know if you have other suggestions.
SunshineStef
- 24-Dec-16 @ 6:23 PM
I would like to volunteer and help the homeless on 27th December 2016(daytime), possibly literacy/arts and crafts. Please can you recommend anywhere in Guildford/london/godalming/Alton or Hindhead area.Thanks
mayuree
- 24-Dec-16 @ 5:52 PM
I would like to volunteer and help the homeless on Christmas Day during the daytime; possibly catering.I have had experience in the past if that helps. Could you recommend anywhere in Manchester/Stockport area who may need help so I can then make contact today or tomorrow morning.Thanks.
paul
- 24-Dec-16 @ 5:48 PM
Hi I can help all day xmas day. I have a van if anything needs moving and can assist in any kitchen.
Nas
- 24-Dec-16 @ 9:23 AM
I can volunteer tonight (Xmas eve)
nikki
- 24-Dec-16 @ 8:37 AM
Hi I'm avalible Xmas morning until 11am, I'm happy to help in any way I can. I can start at any time.
Neal
- 24-Dec-16 @ 7:23 AM
I'd like to help with the soup kitchens Xmas eve & Xmas day.. if that's possible I'd love the previledged to help those not so.. x
Steve
- 23-Dec-16 @ 9:18 PM
Hi I have been trying to find voluntary work for 24th/25th Dec for a few hours of my time to help people less fortunate than myself.. so please let me know if anything comes up! Thanks :)
Nat
- 23-Dec-16 @ 7:51 PM
I am available on Christmas Dayto offer my services for any voluntary work that I couldhelp out with .
Amanda
- 23-Dec-16 @ 7:04 PM