Why Become a Volunteer?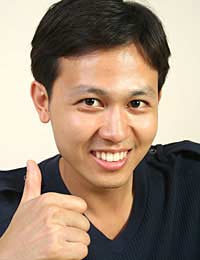 This is a question that is most commonly asked by people who have no real concept as to the benefits that can be gained through offering their services as a volunteer. In modern society, most people have become accustomed to only putting their effort and time into something if they can see the 'return' – usually meaning a financial gain as in a wage. However, for those who have worked previously as a volunteer or have looked into doing so, the 'rewards' to be gained from the experience can often far outweigh any form of financial remuneration. Here is a list of just some of the benefits and reasons why people choose to become a volunteer.
Building Self-Confidence
Although volunteer work doesn't tend to involve any financial reward, it can be quite challenging and many people find it a useful way of overcoming hurdles and obstacles, which in turn, can increase their self-esteem and confidence, which can be carried through to other areas of their lives.
Decision Making
It's not just younger people leaving school or university who sometimes need a little help in determining what kind of job or career path they wish to follow, older workers who may have been made redundant and others who are wanting to return to work, e.g. women who have been raising a family, can often find that by carrying out a range of voluntary work activities, it helps them decide the type of work they might prefer to pursue and are best suited to.
Making Friends
Voluntary work brings like-minded people together in a common setting where they'll all be working towards a common goal. As a result, they're likely to have a certain empathy with the charity or organisation they are helping, which in turn means that they'll share certain common values that inevitably will mean they're likely to forge friendships whilst in a 'working' environment. For many people, it's this bond of friendship that draws them towards volunteering as opposed to alternative options for meeting new people, which can sometimes feel a bit more pressurised.
Networking
In a similar fashion to forging friendships, voluntary work can also enable you to network with others who might be in a position to help you turn your voluntary work from an unpaid hobby into a paid career you'll enjoy.
CV improvement
Whether it's for a young person to get some 'real' work experience onto their CV or perhaps for an older person who might have been out of work for some time through no fault of their own, there is plenty of evidence to suggest that employers recognise the value that voluntary work adds to a CV in terms of its ability to use existing skills that can also be transferable as well as learn new ones in addition to being able to demonstrate the ability to work as part of a team.
Making a Difference
Most of us are familiar with the old adage that "it's better to give than to receive" and nowhere is this phrase more apt than in the voluntary sector. People often derive a great sense of satisfaction from being able to help others who are less fortunate than themselves for whatever reason and get a lot of pleasure from the gratitude that is shown to them as a result. On a similar note, many volunteers often find that by getting involved with a particular cause, it allows them more access to spread a particular message or to influence policies, which can benefit others as a result.
There are even Health Benefits too!
There is also plenty of evidence and opinion that partaking in voluntary work can have many physical and psychological benefits to our health as well. It can give you an increased sense of well-being, improve your immune system, speed up recovery from surgery and help to resolve any anxiety and depression issues you might have.
What is in no doubt, however, is that voluntary work offers a 'win-win' situation in terms of benefits to both volunteers and those they are trying to help alike.
You might also like...