Art in the Community: How to Volunteer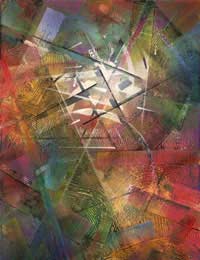 Community arts projects have changed the world at home and abroad. But what is a community art volunteer and what do they do?There is no agreed definition of community art but some common factors can often be identified. Many community arts projects:
Are located in deprived areas and have a bottom-up community led approach.
Encourage the local community to work with volunteers to explore local issues and effect change.
Have input from professional artists on some level – usually via music and theatre skills or community based artwork such as murals, and street art projects.
Try to be inclusive of age, gender, ethnic and cultural background and other diversity areas.
This makes it clear that community art usually as some kind of transformation in mind, it's not just teaching people to paint or play musical instruments or setting up an amateur dramatic society – the work of community art is meant to lead to a better community for all.
However, the role of community art is also about empowering local people to develop their skills and this is where volunteers can make a huge difference.
Community Art Volunteering Roles
There are many volunteer roles on offer via community arts projects and organisations. The scope is vast and includes: running breakfast and after-school art and poetry groups for children; adult education style arts classes, art in parks and public spaces; festival organisation and content provision; art in schools, hospitals, prisons and residential homes; 'wild' art (transforming the countryside through arts projects); arts for business and event art (commemorating and celebrating key events in local or national history). There are also opportunities to volunteer abroad in your gap year, or to take a career break through community arts volunteering.
The Value of Volunteering For Community Art Projects
Apart from the sheer fun and pleasure of being involved in creative activity, volunteering in the performing arts and fine arts world has long been seen as a way of getting your talent spotted. You can build your skills in a particular arts area with the support of the organisation you volunteer for, and add this work experience to your CV. For many people who have been made redundant or are unemployed, community arts volunteering is a way of keeping their job search in balance – as well as seeking work, they can be involved in an exciting and creative activity that builds completely different skills to their 'work' attributes, thus giving them a wider range of opportunities in which to find work.
If you are employed or studying and don't have time to commit to a longer project, festival or summer camp volunteering may be ideal for you. You can take a weekend or a couple of weeks to work intensively on an arts project, alongside large numbers of other volunteers, and refresh your creative intuitive side in a relaxed environment.
Gap Year and Career Break Community Arts Volunteering
Longer term and more intensive volunteering allows the volunteer to deepen his or her arts practice while bringing key skills to the community. A common form of volunteering is for a volunteer to work with a project overseas, helping the community market its artworks to an international audience through setting up a website, building a shop or other means. This form of volunteering is often focused around a traditional culture or arts practice such as Navajo weaving, African basket making or Inuit carving and the volunteer must be sensitive to the cultural implications of commerce on what may be an important element of the social or spiritual life of the community.
Such placements usually require a reasonable level of art skills in the volunteer and are three, six or 12 months in duration to allow relationships to be established.
You might also like...
Hi, Where can we apply for the projects mentioned above?
ebrskrc
- 25-Oct-17 @ 12:27 PM
Hi I am a creative Gardener and writing a blog about Mini Gardens. I am looking to work in Community Arts and pursue a career in this field but need to do some Voluntary work to get up to date experience in Hertfordshire/Buckinghamshire. Can anyone help me here please? Thanks in advance.
Van
- 20-Feb-16 @ 3:29 PM
this site hasnt told me how to voluteer my art but why to volunteer my art. im an artist i dont need to know why i need to know HOW
nic
- 22-Nov-11 @ 3:33 PM
I am 75, a retired architect, in reasonable shape and want to do more voluntary work. At present I am a mentor with the Engineering Development Trust which is very engaging but does not use enough of my time. I am a designer/maker and I can help people visualise their dreams in theatrical or artistic terms. I taught in a school of architecture for many years and have lots of projects and tricks up my sleeve. I live in Plymouth. I drive and have train and bus passes!
jeepaulie
- 15-Nov-11 @ 2:37 PM
Thanks for the good work you are doing. Have a Blessed day
Toxy
- 8-Aug-11 @ 5:08 AM