About Our Site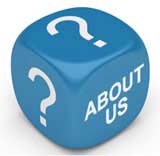 VoluntaryWorker was formed to offer a unique reference point on finding and participating in voluntary work.
Welcome to VoluntaryWorker, your reference source to volunteering in the UK and overseas. Volunteering offers the chance to get active, learn new skills, make new friends or gain experience to add to your CV. It can feel a bit daunting to know how to get started; let us guide you through. You will find reliable information on all aspects of volunteering gathered together in our comprehensive website.
Whether you want to find guidance on what it takes to be a volunteer, tips on applying for volunteering roles or practical advice on employment rights you will find all the details in our 'Becoming a Volunteer' section. If you want to find out about specific volunteering roles you will find helpful articles in the sections on 'Community Volunteering', 'Other Volunteering' and 'Working with Children'. There is also a whole section devoted to the varied opportunities available to you when 'Volunteering Abroad'.
The information on VoluntaryWorker will take you step by step through your personal volunteering journey. We hope you will find it helpful and please get in touch if you have a question we can help with. We also love to hear about your stories and experiences in volunteering (simply follow the link to 'Tell Us Your Story'.)

Related Articles in the 'Site Information' Category...