Becoming a Voluntary Worker: Frequent Questions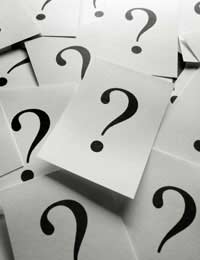 Many people wonder about becoming a voluntary worker, but are not sure if they have the skills necessary or the opportunities available.
What skills/experience do I need?
This very much varies according to the kind of role you are looking for. You may be surprised to discover that many volunteering roles do not need any specific skills or experience – enthusiasm and a willingness to learn often count for much more.
For some roles you will require particular skills or experience but you probably have more to offer than you may think. For example if you have reasonable literacy or numeracy then you can volunteer as a tutor for children or adult learners. Likewise a driving licence, cooking skills or parenting experience are all valuable assets which you can bring to volunteering roles. However in many cases organisations are simply looking for your time and goodwill as well as a willingness to 'muck in' and get involved. Often any training you need will be provided on the job. Please don't be deterred from volunteering for something by a lack of confidence in your abilities. In fact volunteering can often help you to gain in confidence.
How do I find out about voluntary opportunities?
There are many ways to find out about local voluntary opportunities. If you have a specific group in mind then simply look them up in the phone book and contact them directly. Alternatively you can try contacting your local authority or public library for details of groups active in your area. The local press will also often contain adverts and appeals from organisations seeking willing helpers and in most areas there is also usually a local voluntary council which advertises volunteer positions. There may be dozens or even hundreds to choose from and you can select by type of organisation, type of role or area of work.
How many hours a week do I need to volunteer?
As a volunteer you are in control of how much or how little time you can spare. As you think about volunteering be realistic about how much time you can regularly commit to. Far better a weekly commitment of an hour or two which you can fit into your life than trying to offer an unrealistic amount of time which you can't keep to. If volunteering positions are advertised they will usually indicate the time commitment required to help you judge whether or not you are suitable for the role. If you are speaking directly to an organisation then it is important to bring this up to make sure that everyone is clear about what is possible.
Will volunteering affect my benefits?
Provided you only receive out of pocket expenses and no other payments volunteering should not affect any benefits you receive. You should inform your benefits officer about any volunteering work you undertake. You can volunteer for an unlimited amount of time each week as long as you still meet the benefits criteria. For example those on Jobseekers Allowance will still need to be available for a job interview within 48 hours, will need to be actively looking for work and be available for work within a week's notice.
What does a police background check involve?
A Disclosure and Barring Service or DBS check in England and Wales or Disclosure check in Scotland is usually required for any role where you will be working with children or vulnerable adults. You will be asked to fill out the form which will then be processed (usually at the organisation's rather than your own expense.) It is a method to ensure that you do not have any relevant criminal convictions which prevent you from working with such groups. Checks usually take only a few weeks to process and you should normally have nothing to worry about.
You might also like...
Hi. I live in Farnborough Hampshire and would love to offer my services as a volunteer over Christmas. I am a pharmacy dispenser, with skills in support work. I have also done courses in the past in Cancer Care and Hospice Home support. I am happy to help wherever needed and I have a car. I hope I can be of some assistance. Kind Regards Jacky
Jacky
- 16-Dec-16 @ 5:56 PM
@DB. You can but you will have to show the JSA that you are applying for work and can attend interviews whenever necessary etc
VoluntaryWorker
- 26-Nov-14 @ 12:28 PM
Hi, I am being made redundant from 31st December 2014 and although I will be looking for full-time paid work immediately, I am thinking of helping out my local Citizens Advice Bureau who are currently advertising for volunteers (Information Assistants). Am I allowed to do such voluntary work for the CAB and still claim JSA? I know finding a job may take a while and I don't want to be idle in the meantime, plus, it may help my job prospects. Please note, I cannot claim JSA yet since I am still employed but I know I am supposed to tell Benefits Office before I accept voluntary work.
@D. Good for you. Unfortunately you have not said which area you are from so we cannot help you with any contact details, but try your local council in the first instance.
VoluntaryWorker
- 1-Sep-14 @ 11:40 AM
If like to help out with meals on wheels....Im a home carer for the elderly
As i was watching the " Hairy Bikers" program on tv, about meals on wheels. I was so touched. As a retired " Chef de cuisine ". I would be very honored, to give something back, as this country has been very good to me. It will give me the biggest satisfaction. If you would be so kind, as to consider my candidature. KindRegards Fred.
Fred
- 28-Aug-14 @ 4:41 PM
Please could you advise if there is any guidance on under 18's becoming volunteers i.e. types of volunteering they can and can't do?
Hi, I'd like to help out over the xmas period.
Loops
- 16-Dec-12 @ 3:21 PM
I want to use my spare time as a volunteer to help people. I have the experience of Care setting and ability to demonstrate caring manner towards service users, I support service users and able to work with several physical and healthcare complex needs.I am an easy going person who demonstrates passion for excellence, good communication, listening and customer service skills, good telephone manner, dedicated and hard working.I am highly motivated with good interpersonal one to one relationship with people; I have a caring, trustworthy, reliable, honest and flexible approach.I respect the rights and confidentiality of people; I have key worker knowledge and a commitment in working with people as individuals.I have the ability to work well as a good team member as well as on my own; I can work under pressure when necessary and cope with change.I am open to new ideas and willing and keen to undergo any training.
Divine
- 10-Dec-12 @ 6:29 PM